TLDR
Crypto trading can be tricky, particularly for new traders. However, using automated bots eliminates human errors and takes emotion from trading.
Every automated trading bot offers unique features like multi-exchange support, 24/7 automated trading, and enterprise-grade security. When choosing one of these, look at security, fees, reliability, user interface, reviews, and several other aspects that form the crux of their operations.
In this comparison, we will help you find the best-automated crypto trading bots in 2023 that will make the trading game easier.
Introduction
Cryptocurrencies are volatile, and their prices can change dramatically quickly. Even for seasoned investors, trading in cryptocurrency can be pretty challenging. Knowing when to buy or sell a crypto asset seems challenging.
Traders also need to put much time into making decisions to achieve favorable outcomes. Moreover, it is all-important for traders to keep aside their emotions while crypto trading. Luckily, introducing crypto trading bots makes the job a little easier.
Are Crypto Trading Bots Profitable?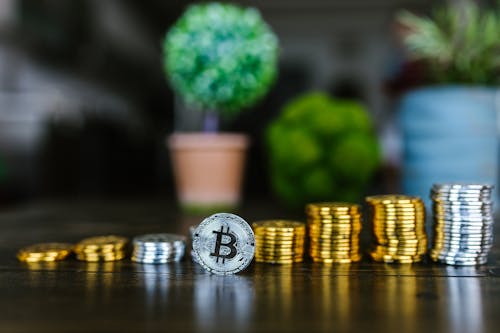 Using a crypto trading bot correctly can deliver impressive yields and make the trade less time-consuming.
Let's learn more about crypto trading bots and the best ones available.
Overview of Crypto Trading Bots
Crypto trading bots are computerized programs for error-free trading. The software programs can purchase, sell, and store digital assets. They help execute trades automatically when specific parameters are met.
Besides buying and selling crypto assets, the bots can also analyze data. They consider volatility levels and current prices while executing trades. Algorithmic trading bots perform around 70-80% of the total crypto trading volume.
In simple terms, crypto bots make the process of trading more accessible. But crypto bots don't perform fully automated trading. Users need to set specific parameters according to which the bot should function.
How to Trade Using a Crypto Bot
After selecting the best crypto trading bot, you must create your account. Next, you must choose the crypto pair or fiat currency for exchange. Afterward, you must select parameters like buy price range, sell price range, and more for the crypto trading bot to follow.
Once you set the parameters, choose the amount you intend to allocate to the bot. When you allot more money, the bot will have a larger trading volume and spread to cover. You can also specify the coins you want your bots to use, like Bitcoin., Ethereum, Solana, etc.
The Future of Crypto Trading
The future of cryptocurrencies is all about trading bots. As crypto trading becomes more popular, the demand for bots will increase. With the increasing demand, the quality of the bots will improve considerably.
Crypto bots will particularly become common in the derivatives market. The crypto derivatives market has become pretty popular in recent years. The speed and volatility of futures trading will prosper the AI crypto bots, and new trading strategies will surface.
Crypto bots can smoothly shift your funds across different liquidity pools using DeFi protocols. As the market matures, this area will shine bright. But some people might wonder about the regulation around crypto bots.
Are Crypto Trading Bots Legal?
Yes, they are. Several tools offer developers the tools to build improved trading bots. They are mainly used for institutional investors.
Crypto trading bots are customizable, and you can set an algorithm according to your long-term or short-term investment plans. Keep scrolling to understand more about the tools for automated and free crypto trading bots.
How Do Crypto Trading Bots Work?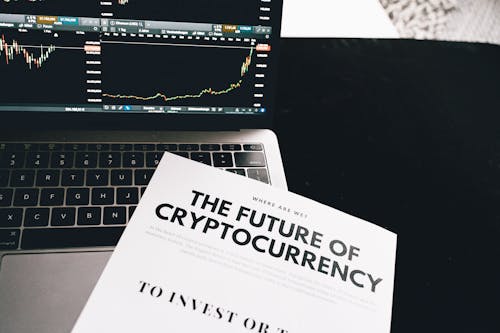 Trading bots are built by developers using Python, C, Java, C++, or other languages. They use different application programming interfaces of cryptocurrency exchanges to execute automated trades.
The bots scan through trading data available on a crypto exchange and process it. Using that, the tools can calculate the potential returns and risks associated with specific assets. It allows the bots to develop an optimal trading strategy that can be adapted according to any criteria.
Several trading bots available today use Python because of the availability of libraries and resources. The language is helpful in the case of algorithmic trading as well as machine learning. Both of them are important for automatically making trades.
Types of Crypto Trading Bots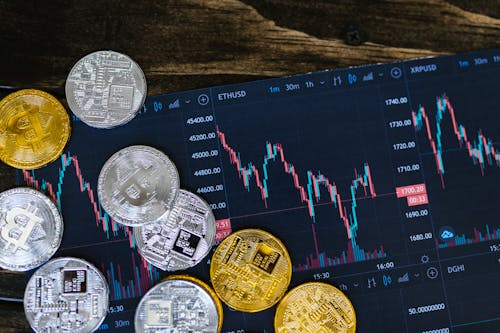 Arbitrage Bots
Arbitrage bots are one of the most popular types of crypto trading tools. The automated trading tools can check the cryptocurrency values across different crypto exchanges. They can spot changes and invest themselves by taking advantage of discrepancies.
Arbitrage trading bots are responsible for comparing prices on different exchanges. The bot can make trades to benefit from the price discrepancies.
Arbitrage bots can automatically set purchase and sell orders after spotting profit opportunities in the market. However, the returns from arbitrage bots are marginal.
How Do Arbitrage Bots Work?
The arbitrage trading bots are programmed to work according to the instructions and limits set by crypto traders. You can also find several free crypto trading bots to understand arbitrage trading strategies.
Before using an arbitrage trading bot, you must ensure it supports the cryptocurrency you plan to trade. We recommend BTC or ETH as they have the highest liquidity.
Traders must have accounts on many crypto exchanges for the strategy of arbitrage trading bots. Crypto traders should also have enough funds to add to these accounts.
Arbitrage trading bots are not for investors who don't want to look beyond trading.
Pros:
The various pros of arbitration algorithmic trading bots are as follows:
High yield parameters: The parameters can deliver high yields due to the short retention and large positions opening according to exchange rate differences. The algorithm can precisely open positions amidst maximum marks between the prices of the same asset on more than one platform.
Simple actions algorithm: Trading conditions include only three points in arbitrage trading. Therefore, it is easy to understand even for beginner traders.
Minimum risk parameters: The risks are minimal due to short-length opening transactions. The transaction can be closed in a minimum of zero marks while opening positions with the maximum exchange rate differences. It can eliminate the risk of implementing this type of API trading bot.
Cons:
The cons of arbitration algorithmic trading bots are as follows:
Restrictions from certain brokerage companies: Certain brokerage companies are against the application of arbitrage trading bots. Since arbitrage can show stable earnings, fix API traders cannot use this approach.
Complex trading strategies: Implementing arbitrage in one software is complicated because it requires two bots to analyze two trading accounts simultaneously.
Coin Lending Bots
These bots loan coins to margin traders, which they must return with interest. Coin lending bots are perfect for automated trading. They ensure you spend less time looking for the ideal interest rate by offering you incredible rates.
Users can transfer funds on certain crypto exchanges from their wallets and lend them to other traders. While these opportunities benefit traders, lenders are also eligible for low-risk ROI because the margin loans cannot be removed from the exchanges.
Therefore, users borrowing funds won't be able to transfer them to another wallet. It will offer greater peace to the lenders.
Pros:
The pros of a cryptocurrency trading bot are as follows:
No loss of money: A significant benefit of coin-trending bots is that the lenders won't ever lose their funds. A value drop in the trader's account leads to a margin call. Due to this, the position is automatically closed, and the funds are returned to the lender with interest.
Fast and accessible: Getting loans from crypto trading bots is quick and accessible. Sometimes, credit checks or credit histories are not necessary for crypto lending.
Increased credit access: A traditional bank account is unnecessary for using a coin-lending crypto bot. The best trading bots can lend funds to people in emerging and developing markets without hassle.
Cons:
The downsides of crypto lending bots are as follows:
Alternative collateral: Traders borrowing funds must collateralize tokens worth more than the borrowed amount.
Limited regulation: Crypto loans from even the best trading bots are not fully regulated. Therefore, borrowers might find it difficult to retrieve their assets in case of something unethical or illegal.
Market-Making Bot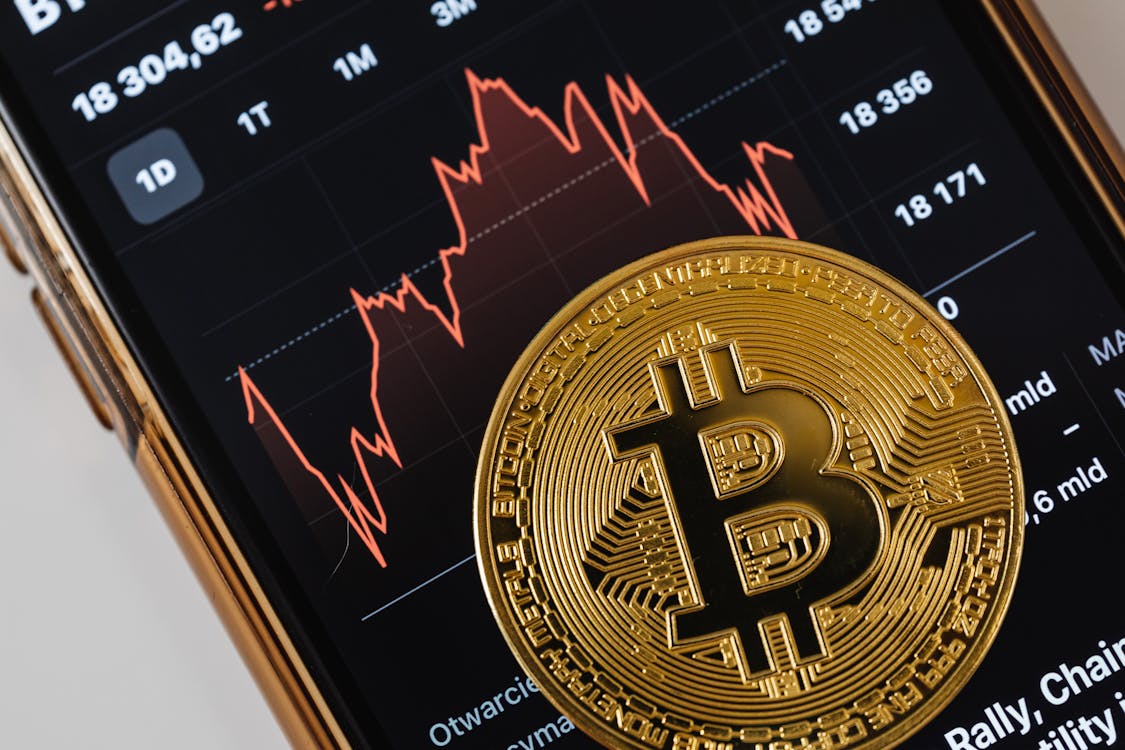 A market-making bot is quite helpful for its automated trading features. The bot can trade crypto automatically on behalf of the traders. The bot precedes all the actions of the market player and facilitates all the work to save time.
When you own a crypto asset on an exchange, you must promote it enough to get people to buy or sell it. Due to no liquidity, there won't be any movement.
Consequently, asset trading can take place slowly or end before it begins. The coin's owners and the trading platform will suffer because of it.
How Can a Market-Making Bot Help?
A cryptocurrency market-making bot can place limited orders to purchase and sell coins on both sides of the current price. After that, information appears on the exchange, increasing liquidity on that coin.
The conclusion will be that the currency is good for investments, and none will realize that a market-making bot made an effort.
High-Frequency Trading Strategy
Market-making bots can use automated crypto trading strategies like high-frequency trading. The trading strategy enables bots to make multiple trades within a short span. The built-in trading bots will help market makers maintain efficient market liquidity.
Pros:
The primary advantages of the market trading bot are as follows:
Multiple functions: It is easy to understand that a market-making bot will be more helpful with various features. Thanks to the industry's advanced market-making bots, you can enjoy multiple functions for smooth crypto trades.
Highly secure: The market-making crypto bots are incredibly secure. Your reputation as a market maker will keep growing when your money remains safe.
Instant crypto purchases: The market-making bots can quickly implement the high-frequency trading strategy. Therefore, beginner and advanced traders will be able to purchase cryptos instantly.
Cons:
The downsides of a market-making trading bot are as follows:
High price: Crypto bot trading with a market-making strategy can be expensive. But the high price is associated with the multiple functionalities available with it.
Complex initial setup: Before beginning crypto bot trading, you must create a setup. The initial setup can be complicated since crypto traders must handle many parameters.
Copy Trading Bot
Copy trading is a process where one investor or a group of investors drives inspiration from the trades made by advanced traders.
Beginner traders can become more successful when they copy advanced traders' trades. It is a way of generating profits from the experience and expertise of another trader.
Crypto investors can automatically imitate the trades of advanced traders by using their trading strategies or bots. For multiple reasons, expert traders resort to automated crypto trading instead of manual trading.
The first reason is that the best crypto trading bots platform can improve speed and efficiency. Moreover, the best crypto trading bots can also help with risk diversification and optimize trading strategies with the help of historical data.
Due to the automated grid trading bot and strategies, the process will become less time-consuming. At the same time, a copy trading bot platform can also increase your profitability.
Is Copy Trading the Same as Social Trading?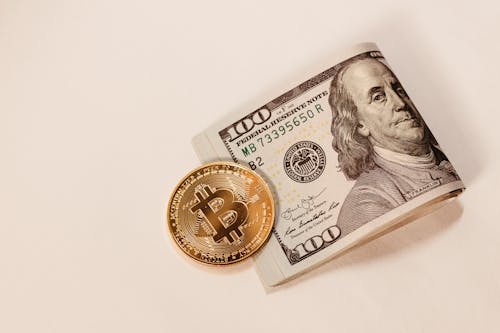 Crypto trading can be considered a subset of social trading. Social trading is all about seeing the investments of an experienced trader. But a copy trading bot can perform all the trades occurring in the account of an experienced trader.
Pros:
The different advantages of a copy trading bot platform are as follows:
Data transparency: According to your chosen crypto trading bot, you will get access to different metrics and statistics. In all subsets of social trading, you will discover the transparency-revenue conundrum. All crypto trading bots need to bring a fine balance to ensure transparency. The platforms need to release the trading information of traders transparently and as fast as possible. Copy trading platforms can easily release all essential data, like specific trade levels and aggregated metrics, as quickly as possible.
Simplifies crypto trading: Due to the volatility of the crypto market, investments can be pretty tricky. However, professional traders have adequate knowledge of crypto markets and can smoothly execute trades. Copy trading is perfect for non-professional traders as they can follow in the footsteps of people with in-depth knowledge and years of experience.
Increased flexibility: Suppose you have performed adequate research and decided to copy the moves of a professional trader. But what if the trader does not turn out to be successful? When you have chosen a copy trading bot, you always have maximum control. You can instantly unfollow a trading strategy when it no longer seems financially sound.
Cons:
The disadvantages of a copy trading bot are as follows:
Minimal information about the trading strategies: A huge range of crypto trading bots is focused on delivering transparent information about the different trading strategies. But how much can you learn about the trading strategies of an experienced trader? Is the information enough to trust them with your crypto assets? Unfortunately, most crypto copy trading bots provide trading strategies by anonymous creators. You will find it hard to find clear information about advanced trading indicators, even on the best crypto trading bots.
Unexpected volatility: Successful trades with the help of a crypto trading bot seem like a huge achievement. But what if the trader you are copying witnesses a bear or sideways market? While you can profit from the good trades of an experienced trader, you will also suffer due to their losses. The unexpected volatility in the market might force you to leave one experienced trader and start looking for another to follow.
Grid Trading Bot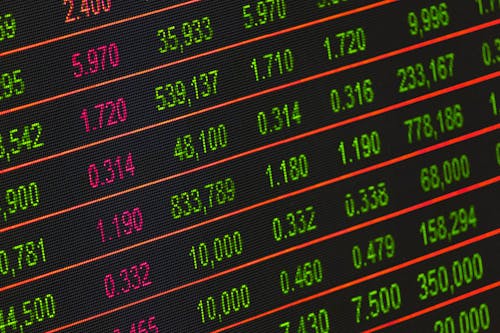 A full grid bot or trading bot can automatically trade crypto according to the parameters set by a trader. A leveraged grid bot can let you choose a specific area for purchase and sell orders.
Here are some of the features we need to know in this regard:
Buying order availability
The trading bot will execute a buy order during the lowest price limit and initiate a sale when the price reaches the upper limit.
Leverage trading
A leveraged grid bot enables traders to take advantage of volatile crypto markets while leverage trading. It can also scale in and out positions incrementally.
The grid bot can also open a short position during price peaks and close around price falls.
Earn Significantly
The automated trading strategy on various trading bot platforms can help you earn significantly. But the trading bot platforms can deliver positive outcomes only when market trading remains within a specific range.
Stop losses are always recommended using a grid bot because the range breakout leads to dramatic price changes.
Pros:
The different advantages of using a grid crypto bot are as follows:
Trustworthy strategy: Like dollar cost averaging, grid trading is highly trustworthy. It is well-tested and has been established as a profitable approach. Traders have used the grid and the dollar cost-averaging strategy in various marketplaces for decades. Due to the crypto trading market volatility, grid trading is particularly beneficial here.
Enormous adaptability: A free Bitcoin trading bot following the grid technique focuses on the most basic trading concept. Therefore, the method can be widely used across various platforms to generate profits. The platform can help generate profits regardless of market behavior or trends.
Ease of use: The crypto trading strategy is relatively easy to understand. The grid crypto bots won't follow sophisticated measurements, calculations, or advanced trading indicators. Traders without experience using crypto bots will also find it easy to set it up.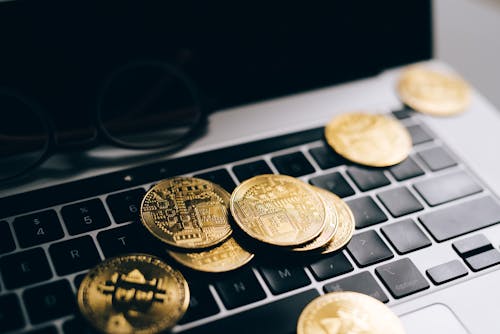 Cons :
The different cons of grid crypto bots are as follows:
Needs to be stopped manually: A grid crypto trading bot needs to be stopped manually. The crypto trading bot won't stop executing trades if the strategy remains unprofitable. If you don't stop the crypto trading bot manually, it will only stop after running out of funds.
Parameters need to be changed: When you use a crypto trading bot, you must change the parameters occasionally. Due to the volatility present in the market, a fixed parameter of grid trading bots won't fetch optimal results for a long time.
Paper Trading Bots
A few of the best cryptocurrency trading bots can help you become a better trader. You can only become an expert crypto trader by practicing consistently. A paper trading bot lets you practice crypto investing.
Paper trading bots can help you understand the working mechanism of the market without risking your money. The process of practicing crypto trades acquires its name from an old practice.
Potential investors often used to specify proposed trades on pieces of paper. It helped them keep track of their hypothetical investments.
A paper trading bot works similarly but only uses digital technology. The practice taking place on the best crypto trading bots is perfect for gaining an introduction to different crypto exchanges.
Pros:
The pros of the best crypto trading bots to practice trade are as follows:
No risk: Paper trading bots ensure you don't lose any money due to bad decisions because you won't use real funds. It enables traders to spot different mistakes in their analytical process. Ultimately, these trading bots enable traders to receive a competitive edge in the market.
Confidence: The process of practicing crypto trades involves making several complex decisions. But if you make the right decisions, you will receive hypothetical rewards. The special rewards can boost the confidence of novice traders in the market.
Statistics: Cryptocurrency trading lets you gain several statistics about the latest market approach and strategy. The different trading signals on the platform can help educate traders and support smooth portfolio management.
Cons:
The different downsides of using a practice cryptocurrency trading bot are as follows:
Market correlation: A free crypto trading bot can let you practice handling broad markets' impact on individual securities. The maximum number of equities shifts in lockstep involving major indices during high correlation periods. The broader conditions in the market will determine how your results will look on paper.
Commissions and slippage: Real money traders must deal with different hidden costs associated with commissions and slippage. This is not well-captured in the process of practicing trading techniques.
Rebalancing Trading Bots
Rebalancing is a popular portfolio management strategy among finance professionals. It's all about maintaining an ideal proportion between coins and tokens in the cryptocurrency market.
A rebalancing bot can automatically restore the balance when the portfolio value fluctuates from the target allocation.
The rebalancing strategy can help manage investment risks and returns by mixing investments according to the investor's risk tolerance.
The risk from investments increases when the returns from it go high. However, a rebalancing crypto trading tool can manage risks by combining high-risk and low-risk investments.
Pros:
The different advantages of an automated rebalancing crypto trading tool are as follows:
Limited risk exposure: Portfolio management through rebalancing is perfect for limiting risk exposure. A rebalancing crypto bot trading platform can help calibrate future profits and losses. When you sell coins or tokens jumping higher than they are supposed to, other assets can also take that plunge.
Portfolio diversification: When your profits exceed expectations, you can use the extra funds to buy more assets. Since the number of assets is inversely proportional to the risk level, your risk exposure will be low. A diverse portfolio is excellent compensation for a lost coin or token.
No illusions: The rebalancing strategy removes all dangerous illusions and emotional attachments. If you don't see an asset offering profits, you must eliminate it. The rebalancing strategy is about eliminating the non-profit generating assets without regret.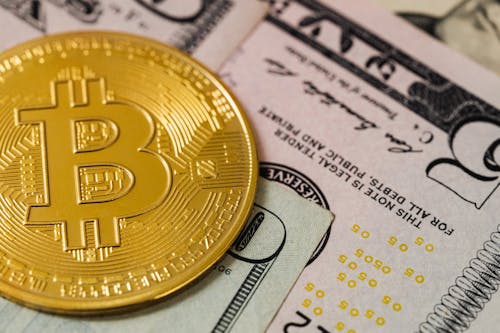 Cons:
The different disadvantages of a rebalancing bot with a smart trade or trading terminal are as follows:
Dependent on momentum: The risk mitigation strategy is based on momentum. The high performers in the market always don't rise, and the underdogs don't fail all the time. The risk mitigation strategy can backfire when the market fails to follow the standard pattern.
Can lead to loss: Rebalancing can sometimes make you lose capital gains instead of gaining more value. It is recommended to sell assets as soon as the narratives start falling. Whenever an asset stops being in the top position, you should eliminate it.
Martingale Trading Bots
A martingale bot works well in crypto investing but requires careful decision-making. The strategy requires an investor to determine whether the price of a crypto asset will go up or down. Here are some features of a Martingale bot that we need to know:
A trader must fix the investment amount accordingly so the bot can trade automatically.
If a trader loses money using this strategy, they need to double the investment and try one more time. The strategy is about continuing to bet until a win to recover all losses.
It would be best if you used a free trading bot to use this strategy only when the price of an asset has a 50-50 chance of going up or down.
Even though the strategy can deliver profits, it is only for high-risk investors. The crypto trading strategy involves an exponential growth pattern.
Since you have to double your investment for every loss, you can quickly lose a significant amount of money.
Pros:
The different advantages of using the martingale strategy with the help of trade bots are as follows:
Eliminates emotions: The strategy is about keeping your emotions out of investing. In crypto trading, being scared by a market downturn or jumping on a trade impulsively can lead to financial problems. Trade bots can use this strategy for logical trading instead of getting emotional.
Flexible: Using the Martingale strategy, you don't have to select a specific exchange or coin. Since it's a money management strategy, it works well on multiple crypto exchanges with different coins.
Even breaks after major losses: The Martingale strategy is quite reassuring. It ensures that you can receive a win after doubling down on losing bets. The strategy is all about promoting a loss-averse mentality. As long as you have an adequate amount of funds, you can break even.
Cons:
The major risks of using a martingale strategy bot are as follows:
Mediocre profits: The risk of the martingale strategy is much higher than the rewards. Even after investing a large amount, your profits will be minimal. It happens because your investments have to cover a series of losses. It is particularly painful for traders who have showered much time and effort on their past investments.
Does not work well in some markets: The trading strategy can work in all markets only when the investor has a sufficient amount of funds. Limited funds can easily cause a losing streak to empty a trader's bank balance. Bear markets and crashes are not suitable for the martingale strategy.
How to Find the Best Crypto Trading Bot
With technological advancements, several crypto trading bot platforms have appeared in the market. You must consider many factors while finding the best crypto trading bot platforms.
Some common factors in finding the best Bitcoin trading bots or tools for any other assets are as follows:
Security
While selecting the best crypto trading bot, you must check its security features. Crypto trading bots' security and regulatory features must be more robust than any other platform. Trustworthy safety protocols are significant for securely investing in cryptocurrencies.
Security Measures for Crypto Bots
Some security measures that can protect trading bots are as follows:
Two-factor authentication: It helps bring an added layer of security to the platform. The added security layer brings in a second verification step beyond your password. The second verification step can be something like an OTP on your phone.
Secure connectivity: The bots can build their trading strategies securely by staying connected to crypto exchanges. The secure connection ensures that all transmitted data remains encrypted.
Regular updates: While a bot will make its trading strategies, they must be updated regularly. The software updates will ensure that they have the most advanced security patches.
API key security: API keys can safely connect bots to crypto exchanges. Always keep the keys and don't share them with others.
VPN: A VPN can bring an additional security layer to prevent hackers from accessing IP addresses.
Backups: A backup of the bot settings and configuration will ensure you can restore it in case of an issue.
No crypto bot is completely immune to security risks. However, using different safety security measures can help reduce the threats.
Fees
Apart from security, you must also check the charges on the cryptocurrency trading bot platform. You should always settle for one that charges minimal commission fees.
You will also come across several other free trials of cryptocurrency trading bots in the market. Some cryptocurrency trading communities also offer a free trial to test our features.
User Interface
The automated trading software should have an intuitive interface. It will ensure that even beginner traders can smoothly navigate through the platform. You must settle for crypto tax software companies compatible with your chosen platform.
Reliability of the Trading Bot
You will also want your trading bot to be 100% reliable. Crypto trading involves a lot of risks.
One wrong move can lead to massive implications. The cryptocurrency trading bots should be able to analyze the crypto market carefully and generate favorable investment opportunities.
Review
Before using it, it is always prudent to check what others say about the crypto trading bot. You need to check what the many crypto trading bots and communities have to say about the different features of the platform.
Moreover, it would help if you also evaluated how easily customer support is available on cryptocurrency trading bots.
Conclusion
Since many crypto trading bots are in the market, always try to settle with the cryptocurrency trading bots with the maximum beneficial features. You must find one of the best affordable automated cryptocurrency trading bots that are profitable with tools and increase profitability.
Unlike manual trading, the bots can continue your crypto trades 24/7. You must set specific parameters to help you look for the most optimum trades. Once you settle with a reliable automated cryptocurrency trading bot, you are all set to see the face of profit.
---
When executed correctly, cryptocurrency bot trading can yield substantial profits. Nevertheless, many available services struggle to generate significant returns after accounting for transaction costs and monthly fees. To ensure success, it is crucial to carefully select the right service provider or consider creating your own.
The performance of crypto trading bots varies significantly. Some conservative bots claim a 99% success rate, whereas those employing higher-risk strategies may experience lower success rates. The primary factor investors should take into account is whether the bot under consideration can effectively implement their particular investment strategy.
A key drawback of utilizing crypto arbitrage bots is their technical intricacy. The setup and configuration process can prove difficult, particularly for novice traders. Moreover, operating these bots successfully demands a considerable amount of technical expertise and programming abilities.