TLDR
Staking in crypto is a way of earning rewards for holding certain cryptocurrencies. It can be profitable based on APY and percentage returns on stakes.
Numerous crypto-staking platforms are available in the market, ranging from custodial and non-custodial to decentralized and competitive APY platforms.
With factors like security, user experience, and cryptocurrency support, you can choose the right platform to earn rewards while supporting the blockchain network of your choice.
Besides analyzing the market dynamics and price expectations for cryptocurrencies, we have provided you with the best crypto-staking platform to get the best returns.
A crypto staking platform is your go-to place if you don't want the hassle of power equipment, hardware, or electricity to earn passive income from crypto space.
We have researched for you and provided you with the best crypto-staking platforms.
Introduction
Today, crypto staking acts like a typical money market account. Staking crypto is done when someone locks up their digital assets for a specific period to validate and verify transactions in the network.
These individuals can earn rewards by staking rewards from the crypto exchange's host network. When you stake crypto exchange coins, the network can conduct safe transactions and resist attacks.
Now, many crypto exchanges offer to sell crypto and stake rewards to their members to earn interest as passive income.
With the best crypto staking platform, you will need no time to trade coins for staking and earn rewards again. You may not even have to undergo the KYC procedure.
In this comparison guide, you'll come across the various types of crypto-staking coins and the best platforms available for staking in the market.
But before we jump straight into the list of various crypto-staking platforms, let's learn what they are and how they work.
Overview of The Best Crypto Staking Platform
Staking pools, platforms, websites, apps, and even a staking crypto wallet can act as a passive investment strategy by letting individuals contribute crypto tokens to any staking pool that drives funds from numerous investors and serves the purpose of a single staking node.
If not, the top crypto-staking platforms enable you to run an entire node. No matter which one, you'll have to send or deposit coins for staking in a contact address or staked wallet. In either case, you'll get to earn crypto-staking rewards.
Let's understand all these in more simple terms.
Platform and staking in a nut-shell
The best crypto staking platform is a crypto exchange, app, or broker that enables you to earn the best crypto staking rewards ever.
To earn passive income, your cryptocurrency will be committed to the platform, which is called staking. The crypto staking platform will pay you a minimum staking and rewards rate for a deposit.
However, the best staking crypto platforms can also unstack the deposit and stop anytime. The staking rewards vary regarding the best staking crypto and staking platforms.
That implies the staking rewards are subject to market change and conditions. The crypto staking platform you use determines what types of cryptocurrency you can put on stake.
While some crypto staking platforms offer staking rewards with a limited number of cryptocurrencies, others offer dozens of unique cryptocurrency staking options.
Let us go into more detail.
How Do Crypto Staking Platforms Work?
A crypto staking platform allows you to stake crypto assets by committing the crypto assets to support a blockchain network.
Not only network support but staking platforms ensure validating transactions, too. In exchange, the blockchain network pays you crypto-staking rewards that serve the purpose of passive income.
However, you can only stake crypto coins that verify transactions leveraging the Proof-of-Stake crypto model. The network selects validators who have already staked their coins to validate transactions.
This verifier/validator checks and assesses a block of transactions, incorporates it into the blockchain network, and earns the best crypto-staking rewards for the contribution.
Some cryptocurrencies that leverage the proof of stake are:
Polkadot (DOT)
Cardano (ADA)
Ethereum (ETH)
Can you stake your crypto yourself?
Yes, you can always stake crypto without crypto lending services. However, this isn't as simple as it sounds.
First, you must store the crypto holdings in your blockchain wallet. Then, you'll have to meet other crypto investors by joining a staking pool. Meanwhile, using one of the best crypto-staking platforms, you can stake your digital assets with just a few simple clicks.
And if you're reluctant to store crypto, this will come off as a great benefit.
Other staking services
Staking cryptocurrency is a generic term for all possible ways to earn rewards via crypto coins. Often, people refer to a cryptocurrency loan program as a staking cryptocurrency program.
Even though they aren't, crypto lending services can be a viable solution to earn interest by staking coins as a reward in the crypto space.
So, if you want to earn interest on crypto rewards as a passive income source, you can start with one of the leading crypto lending platforms mentioned in our list of the best crypto staking platforms.
Once you buy the best crypto-staking coins, your job is done. The best crypto staking coins and platform will automatically generate the best staking coins and crypto rewards for you.
Of course, the initial holding period has to pass away before that.
Types of Crypto Staking Platforms
If you want the most efficient and fastest approach to start staking cryptocurrency, you must choose between the various types of crypto staking platforms available.
Learn all about them in this section.
Competitive APY Crypto Staking Platform
A competitive APY crypto staking platform is one of the most popular and widely used staking crypto platforms around. It offers the highest APYs for the number of coins it supports for cryptocurrency staking.
The best crypto staking platform for competitive APYs is ideal for seasoned and novice crypto investors.
Also, the lucrative payouts are another reason traders prefer this crypto-staking platform. Competitive APY staking platforms offer simple and intuitive user interfaces to ensure an excellent user experience.
Using such a platform enables ease of accessing account details and altering settings. Plus, most competitive APY platforms have an adaptable and feasible staking program.
This staking platform offers a competitive edge by ensuring no locked staking time. It means your crypto coins could be staked and un-staked without the requirement of any fees.
This platform usually supports the staking of over a dozen cryptocurrency coins on-chain, including some of the most popular coins like Cosmos, Ethereum, etc.
While some competitive APY staking platforms have earned bad remarks for their slow payout procedure, others ensure fast payout of biweekly staking rewards.
Profitability
These platforms allow you to stake crypto assets and earn rewards up to 25% APY. That's how profitable it can be.
High staking yields for recently introduced coins like Cardano or Ethereum are one of the primary reasons why crypto investors prefer using this type of staking platform.
So, if you want to stake your crypto for high APYs as passive income, use one of the best competitive APY staking platforms.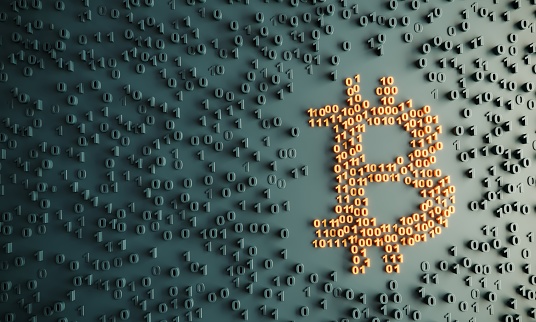 Why Choose Competitive APY Crypto Staking Platforms
This platform type has many features for today's experienced and novice users. These features include the following:
Off-chain staking cryptocurrency
Get to stake in non-PoS cryptocurrency like Bitcoin
Get a staking reward for more than a dozen supported cryptocurrencies.
Activate and perform crypto staking while tracking staking crypto rewards via mobile apps.
Enables soft staking to alleviate the need for locked staking crypto assets for a specific staking period before the withdrawal.
Most competitive APY staking platforms have vast resources like podcasts and staking-related guides.
Large trading volume and minimum staking fee.
Pros of Competitive APY Crypto Staking Platforms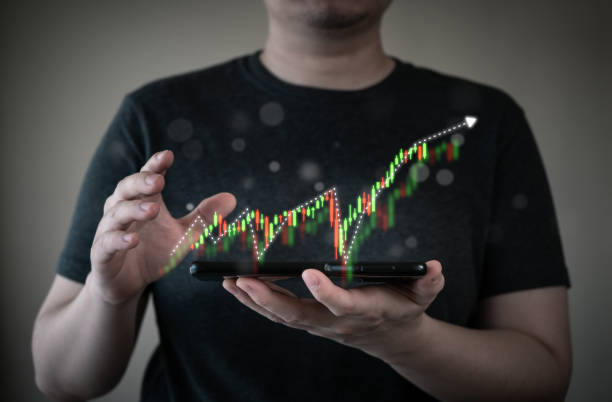 High APYs: This platform offers cryptocurrencies with high APYs to stake. It allows you to stake crypto with high returns. The APY returns for popular crypto like Ethereum are low, while they can be as high as 100% for newer coins.
No Locked Staking Period: With a competitive APY staking platform, you can enjoy no lockup period for your staked tokens. Unlike other platforms, these won't take days or months to give you re-access to your crypto.
Soft Staking: These platforms enable soft staking to let you earn rewards just by retaining a balance in your crypto exchange account.
Cons of Competitive APY Crypto Staking Platforms
Lengthy Unstaking Process: You may have to wait for days when withdrawing funds from the staking wallet. That's because the un-staking application procedure is lengthy in such platforms.
Transaction fees: While planning to stake on crypto, remember that some platforms can also offer transaction fees on the deposits made. That can be a major turnoff for potential investors.
Lockup periods: Some crypto-stocking platforms can ensure strict lockup periods when optimizing the platform for the highest possible rates. That's also inconvenient for those planning to stake.
Crypto Lending Platform
Crypto lending staking platforms are gaining popularity due to their industry-leading security, simple and convenient interface, and high crypto lending rates.
The best crypto lending platforms offer numerous crypto services, from crypto lending to crypto mining and staking. Do not confuse crypto lending with crypto mining and staking.
Crypto lending platforms offer stake as well as lending services. The functionality of crypto lending platforms involves 'leasing' crypto coins in exchange for recurring passive income.
The difference is that while lenders assist borrowers and get interested in return, stakers solely stake crypto tokens to support a blockchain network in exchange for rewards.
Some of the most well-liked crypto coins, like Polygon and Ether, are supported for staking by leading crypto lending platforms.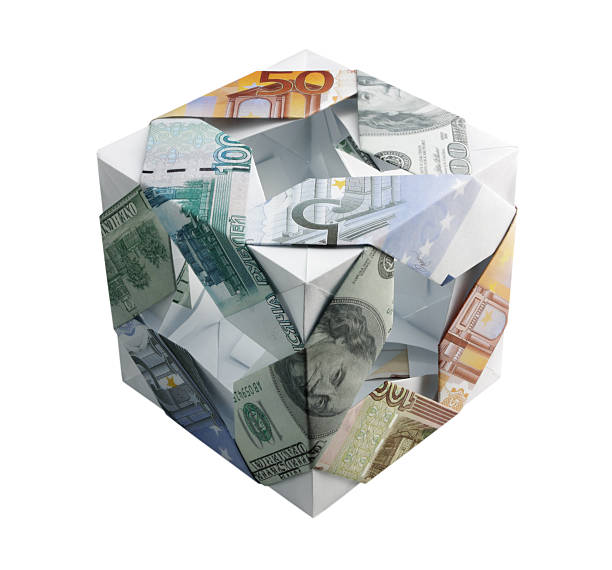 This staking crypto exchange platform has no withdrawal fees and minimum staking requirements. These exchanges offer state-of-the-art crypto staking services and operations.
The lockup staking period for such platforms is usually less than other platforms offer. On the plus side, these exchanges let you enjoy high staking yields.
If you're looking for a type of staking crypto exchange that offers both crypto lending and staking crypto safe program, you should go for the abovementioned type.
Let's learn how to use these platforms, what features they entail, and the pros and cons.
Why Choose a Crypto Lending Platform
There are various reasons why using a crypto lending staking platform will be worthwhile. Some of these reasons are outlined below:
The stake restrictions on cryptocurrencies differ from coin to coin.
Staking custodian is a possible option for organizations, businesses, and institutions.
Besides staking, these platforms also offer block trading, crypto trading, and other services.
This type of staking exchange usually comes with both mobile and web-based applications.
Staked tokens via soft staking are always available for withdrawal.
Pros of a Crypto Lending Platform
High APYs: For both lending and staking services, these platforms offer high APYs. You can enjoy higher returns by staking most cryptocurrencies on these platforms.
High Staking Limits: Typically, you can only stake a limited amount of cryptocurrencies with other platforms. However, a crypto lending staking platform lets you stake a higher limit of cryptocurrencies.
Low Staking Fees: Unlike other platforms, the staking fees for a crypto lending platform are less. It enables you to earn more profit than usual.
Cons of a Crypto Lending Platform
Not Available Everywhere: Most crypto lending platforms with staking services aren't available in all parts of the world. For instance, the best crypto staking platforms with crypto lending and staking facilities are only available in technologically advanced nations like the US, UK, Singapore, and Canada.
Volatility: Lenders can lose more than what they generate as income. The volatility of the platform is one crucial aspect to consider.
Non-Custodial Crypto Staking Platform
Non-custodial crypto staking platform offers staking services for all types of staking projects. Users can participate in a staking pool or the validator node to collect staking rewards.
Instead of running the nodes on your hardware, you'll be assigned to the non-custodial staking platform as a validator.
Besides enabling you to participate in third-party investment projects, these platforms also let you invest in their platform tokens.
These platforms' validator node supports staking initiatives like Unslashed, Everett, etc. You can stake on these project currencies by moving the staked coins to the validator node.
Thus, you can rest assured that you'll invest in legitimate projects rather than frauds.
Why Choose a Non-Custodial Staking Platform
Various reasons contribute to why a trader needs to stake crypto using a non-custodial staking platform. These are as follows:
These platforms offer over a dozen projects with numerous staking coins, including Ethereum, Loom Network, etc.
Tracking rewards for staked coins and tokens becomes easy with the dashboard of these platforms.
The most non-custodial staking platform lets users check every cryptocurrency's projected bearish and bullish prices.
These staking platforms enable users to control the access and security of their private keys.
Pros of a Non-Custodial Staking Platform
Non-Custodial Staking: These platforms are created for corporate clients who require scalability in their Ethereum staking capacity. By using a highly scalable, API-based infrastructure, this solution makes it possible to maintain validator nodes reliably and securely.
Additional Support: These platforms offer excellent customer support service to their users while offering assistance with exceptional staking initiatives.
Cons of a Non-Custodial Staking Platform
Low Returns: You get low returns using a non-custodial stake platform. You won't be introduced to many newer projects as they aren't supported. So, ensure the platform you choose has enhanced diversity for staking initiatives.
Unsecured access: Sometimes, someone else can access non-custodial wallets if they have your private key. That way, it would not be easy to maintain complete and 100% privacy.
Custodial Crypto Staking Platform
With a custodial staking platform, any crypto owner can exchange digital assets for fiat or other cryptocurrencies.
These platforms allow both institutional and regular crypto holders to stake crypto holdings. They also offer numerous cryptocurrencies and tokens to stake and purchase, including Cosmos, Ethereum, and more.
You can use any custodial staking platform if you have a valid account with TIN for local usage. Most of these platforms offer low minimum balances for Ethereum staking pools, which is good news for Ethereum stakers.
The best part about any custodial or crypto wallet staking exchange is that they support hardware wallets. It means you'll enjoy enhanced security for staking considerable amounts of crypto coins and tokens with minimal risk.
They accept tokens that aren't all staked assets, which makes them rank at the top of the list of the best types of crypto-staking platforms.
Not only can you take part in staking pools with this type of platform, but you can also run your nodes. You can also leverage these platforms to enjoy their multi-chain staking service, cloud staking service, scalable node infrastructure, and more.
Another good news is that custodial platforms now enable DeFi staking yield services. These platforms offer real-time DeFi yield and staking yield rewards via mobile or web-based applications.
Why Choose a Custodial Crypto Staking Platform
Some of the primary reasons why crypto investors are now preferring to use a custodial staking platform are: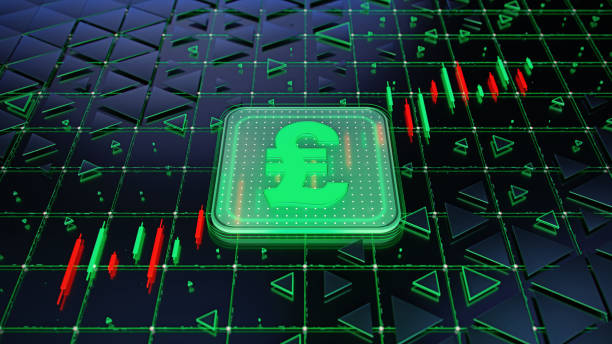 These platforms offer daily, weekly, monthly, and even quarterly payout of staking rewards for the most popular coins like Ethereum and Cosmos.
Not only does a custodial staking platform enable you to purchase and sell staked crypto coins, but it also lets you exchange thousands of other crypto coins for tokens.
Get to stake in multiple cryptocurrencies, earn free tokens and rewards, enjoy seamless customer support, and more.
Pros of a Custodial Crypto Staking Platform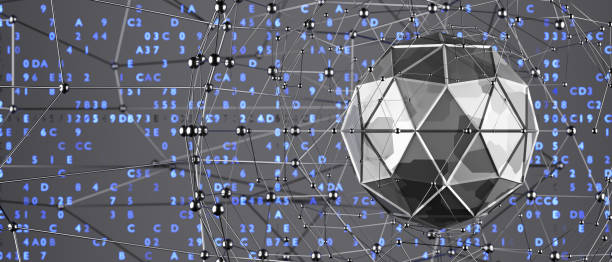 Responsive Customer Support: One of the many reasons traders prefer using a custodial staking platform is their responsive and friendly customer support. Almost three of four such platforms assure top-class customer service by resolving queries.
Hardware Wallets For Offline Staking: Users can stake their Bitcoin offline in a hardware wallet and receive staking incentives.
Liquidity: Tokens for liquid staking may be used as security on centralized or decentralized exchanges or lending networks.
Cons of a Custodial Crypto Staking Platform
High Staking Fees: Most of these platforms don't have enough tokens available for staking. In addition, these platforms charge high stake charges or fees for the most staking program.
High Vulnerability: The custodial staking platforms can get hacked or even break. So, under such circumstances, there's a high possibility of losing.
Lacks Liquidity: As a custodial wallet, the platform might be unable to process a particular transaction as it lacks liquidity. Other than that, users will also have to do ID verification.
Diversified Crypto Staking Platform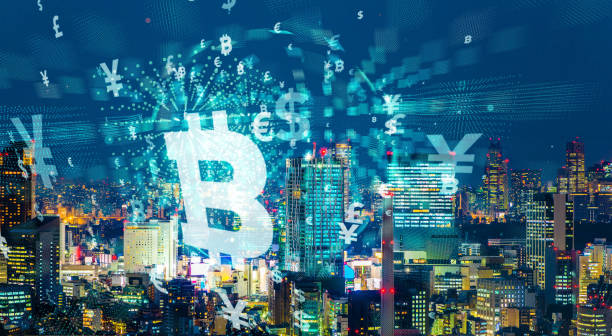 With the help of a diversified crypto staking platform, you can trade cryptocurrencies and tokens against the USD, EUR, and other local or foreign fiat currencies.
Moreover, these platforms offer both on-the-spot and derivatives market trading of cryptocurrencies. Users of such crypto-staking platforms can also create, amass, and exchange NFTs.
Simple crypto exchanging, as well as automated and smart trading, is supported by these types of exchanges. You can use advanced order types for smart trading to increase gains and minimize losses.
Most platforms enable you to test their crypto lending, mining, and staking capabilities. Due to the support for both short-term rewards and long-term rewards, this type of platform is the ideal place for stakeholders to be.
If you choose a short-term, flexible staking method, you can stake coins, close the staking, and then receive the benefits in less than a week.
If not, you can lock the coins staking in for a year to gain benefits over the long run. Nevertheless, locking is not required because you can always withdraw the staked coins.
Why Choose a Diversified Crypto Staking Platform
Some of the popular reasons why people prefer using a diversified crypto-staking platform are as follows:
You can stake plenty of crypto coins and tokens using this platform.
These platforms support staking for every algorithm, even Bitcoin.
You can even expect to earn staking yields as high as 99% APY for any cryptocurrency.
Pros of a Diversified Crypto Staking Platform
Many Additional Bonuses: With a diversified staking platform, you get additional benefits like futures trading, automated trading, margin trading, and more.
Soft Staking: With features like soft staking, these platforms enable you to withdraw funds anytime.
Versatile Terms: Many diversified staking platforms enable you to set and customize the staking terms per your needs and preferences.
Cons of a Diversified Crypto Staking Platform
High Minimum Stake Limit: The minimum stake amount for any crypto on this type of platform is usually $100. This has been a formal complaint of many small-volume investors.
Decentralized Staking Platform
A decentralized staking platform is the best type of cryptocurrency staking tool for users who want decentralized crypto exchanges that offer to stake. With these platforms, investors can reap the benefits of staking without a third party.
Investors won't have to provide private information or KYC documentation; they must link their cryptocurrency wallet to the DEX.
Many exchanges are now emerging in this area and are now handling the staking process and agreements on tokens running on the blockchain. This type of platform will eventually offer cross-chain capabilities.
Solana and Ethereum are examples of blockchain networks where investors can stake tokens using these tools.
Such a platform also provides services for decentralized trading. Users can exchange one token for another after connecting a wallet without a seller being present to complete the transaction.
On a decentralized staking platform, fees are incredibly low, and the websites are easy to use. In addition to the staking fees, these platforms also allow yield farming, another method of generating passive revenue.
They often come with their native digital assets with intriguing decentralized exchange features.
Pros of a Decentralized Staking Platform
No Registration Required: With a decentralized staking platform, you won't have to undergo the hassle of registration, login, user information requirements, etc.
High BSc and APYs: No matter which cryptocurrency you choose to stake, these platforms allow you to gain higher returns on them.
Cross-Chain Staking: Cross-chain interoperability enables users to enjoy token swapping and advanced features like yield farming.
Cons of a Decentralized Staking Platform
No Fiat Currency Accepted: The only downside to most decentralized exchange staking platforms is that they don't accept fiat currency as a mode of payment.
Factors To Consider When Choosing a Staking Platform
There are plenty of crypto-staking platforms available for staking rewards in the market. Each of these platforms comes with its own set of pros and cons. If you find it confusing to choose the best crypto-staking platform to earn passive income, consider these factors:
Cryptocurrency Support
The types of cryptocurrencies where you can stake vary from one staking service platform to another. While some platforms offer staking services for only a few cryptocurrencies, others can stake up to 40.
If you've already selected the crypto coins for staking, you must find a platform that supports staking those cryptocurrencies. If not, explore some of the best crypto-staking platforms and see what cryptocurrencies they support.
To make a better-informed decision, research the cryptocurrencies you're interested in and compare every staking platform's offers and lineup.
Staking Rewards Rates
For those who don't know, a staking rewards rate is the amount the crypto lending platform will pay for staking yields on a cryptocurrency. This staking fee rate fluctuates and depends on the trading volume of the crypto-staking platform and the cryptocurrency.
Sites frequently offer similar coins for their staking fees, so comparing prices is important to discover who provides the best deals. If you plan to stake a cryptocurrency, you might find that one site pays higher.
To know which platforms provide the highest returns, you must compare rewards rates even if you're unsure of the amount you would stake.
User Experience
While some staking platforms are simple to understand and convenient to use, others are designed for more advanced or experienced users. Nevertheless, you must choose a staking platform that offers convenience.
Reading online reviews or exploring the platform's website is an effective way to find this out. Another great solution is registering yourself on the platform of your choice and using their free trial version (if available) or test runs. This will let you get a comprehensive idea of the platform's user-friendliness.
Advanced Features
Checking for advanced features is a much-needed consideration to be made by experienced users. Make sure the platform has high standards of available tools and resources.
Choose the platform that offers many crypto assets that support staking. Also, see if the platform has educational content, additional crypto lending capabilities, a yield calculator, and live charts.
Security
When assessing crypto staking services, check for the platform's safety aspect. This is one of the most crucial considerations, as the number of high-standard coins, wallet, and exchange hacks has surged significantly over the last few years.
You can check the security standards and features of the platform to ensure staking crypto safely and securely.
Conclusion
This comparison guide enlists, mentions, and analyzes the leading crypto-staking platforms in the market. All the top crypto staking platforms and tools we mentioned here support crypto coins, offer APYs, are user-friendly, and cost less.
Staking crypto is preferable in a speculative market that is losing money but not in one that is winning. Altcoins are the ideal cryptocurrency staking coins since they do not depreciate over time in volatile crypto markets.
So, if you're looking for the best staking site for staking reward APYs, you should go for competitive APYs staking platforms. These platforms can offer up to over 100% on newer tokens, a vast selection of staking tokens, and usually have no staking fees.
Although the staking costs get slightly expensive, custodial staking platforms are also an excellent option for experienced users. However, if you want to avoid the hassle of registration and get rewards through both DeFi yields and staking yields, you should use a decentralized staking platform.
Conclusively, there is something for every user in this guide. So, consider the factors outlined to choose the best staking platform, and pick a tool that best suits your needs and preferences.
---
One way to stake your cryptocurrency is by using an exchange that provides this option. Popular exchanges such as Binance and OKX permit users to stake particular digital assets. However, it is important to note that this is different from lending programs offered by cryptocurrency finance companies that are not exchanges.
If your goal is to make a fast trade, staking might not be suitable for you, particularly if the platform requires a lock-up period. However, if you believe that cryptocurrency has a promising future, then agreeing to a lock-up period where you are unable to sell may be worth it. In this case, staking rewards could be an added bonus for you.
If you are new to the world of cryptocurrency and looking for a secure platform to buy, sell, and stake digital assets, Coinbase is a great option to consider. Not only does Coinbase offer staking services, but it also provides a regulated and user-friendly exchange platform. Therefore, it can be considered as one of the best crypto staking platforms for beginners.