How to Buy XRP on Coinbase: A Step-by-Step Guide for 2023
TLDR (Too long, didn't read)
This guide will give you the steps on how to buy XRP on Coinbase once it's relisted:
Step 1: Open a Coinbase account.
Step 2: Fund your Coinbase account.
Step 3: Buy XRP on Coinbase.
While it was previously available on Coinbase, it's currently delisted due to an ongoing SEC lawsuit against Ripple.
But don't worry. We have found the best alternatives to buy XRP, like Uphold.
Step-by-Step Guide for Buying XRP on Coinbase
There are three basic steps that you can follow to buy XRP to buy crypto coins on Coinbase.
Step 1: Open a Coinbase account
This first step is common for almost all exchanges, you must hold an account on Coinbase to buy XRP and start XRP trading.
For easy set-up, click the [Get Started] button.
Coinbase is one of the largest crypto exchanges in the world and a widely-used platform for buying, selling, and trading over 200 cryptocurrencies. It offers trading solutions for beginner, advanced, and institutional traders alike. Take a look at what makes it an excellent option for individual traders looking to trade in cryptocurrencies and beyond.
---
A wide-selection of coin offerings.

Most secure online crypto platforms.

Top-rated mobile app.

Easy interface and user-friendly.
Expensive and complex fee structure for beginners

Higher fees as compared to other cryptocurrency exchanges.

Slow customer support.
Step 2: Visit the Coinbase website
The process of opening an account on Coinbase is simple and easy. To get started, visit the official website to sign up.
Once on the main page, click the [Get Started] button in the middle of the screen or top right corner.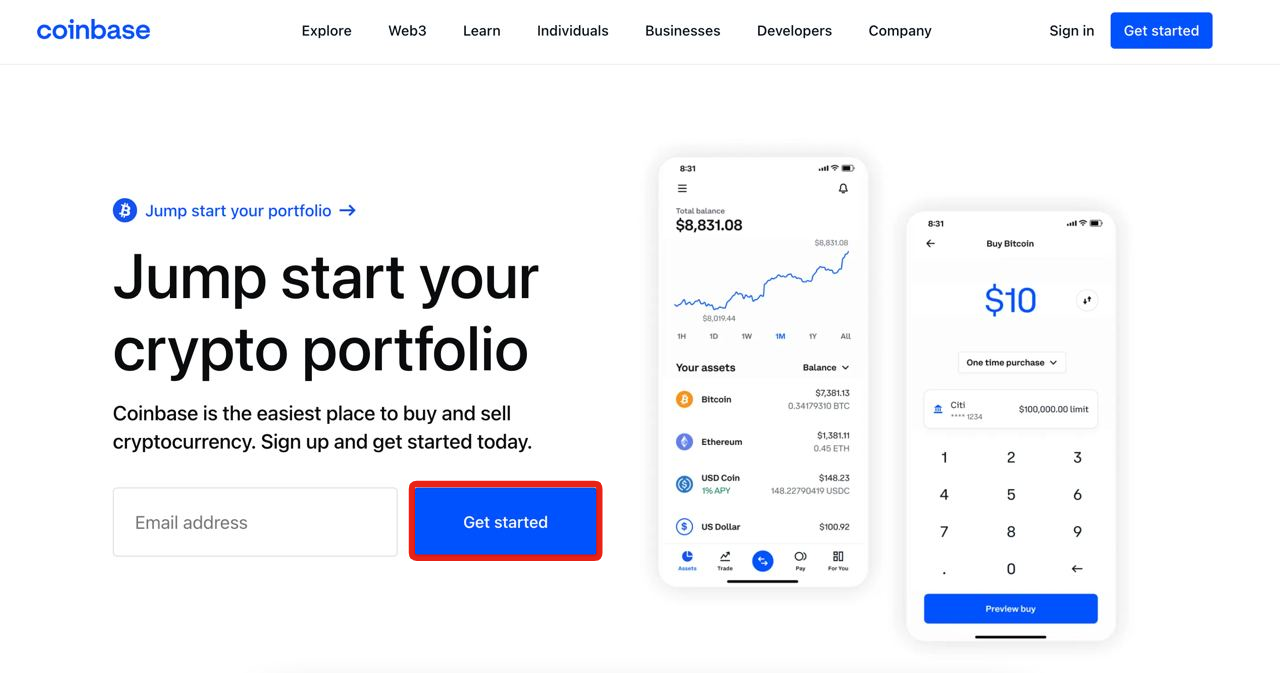 Step 3: Sign up
The sign-up page requires you to enter the following details:
First name
Last name
Email
Password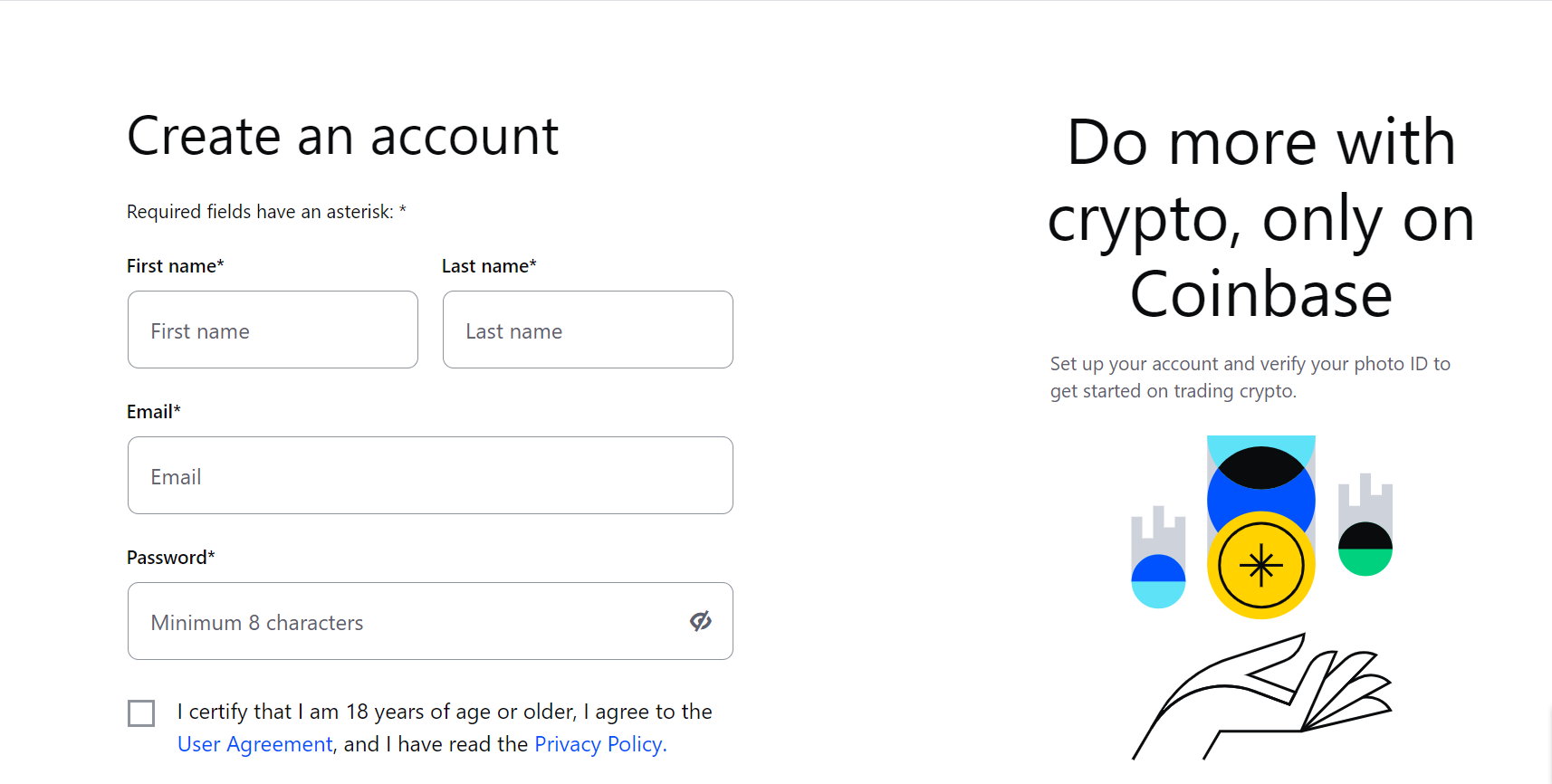 By user regulation, the website expects users to be 18 or older.
After submitting these details, a verification mail will be sent to your registered e-mail. You must input your mobile number with the country code to receive a confirmation code.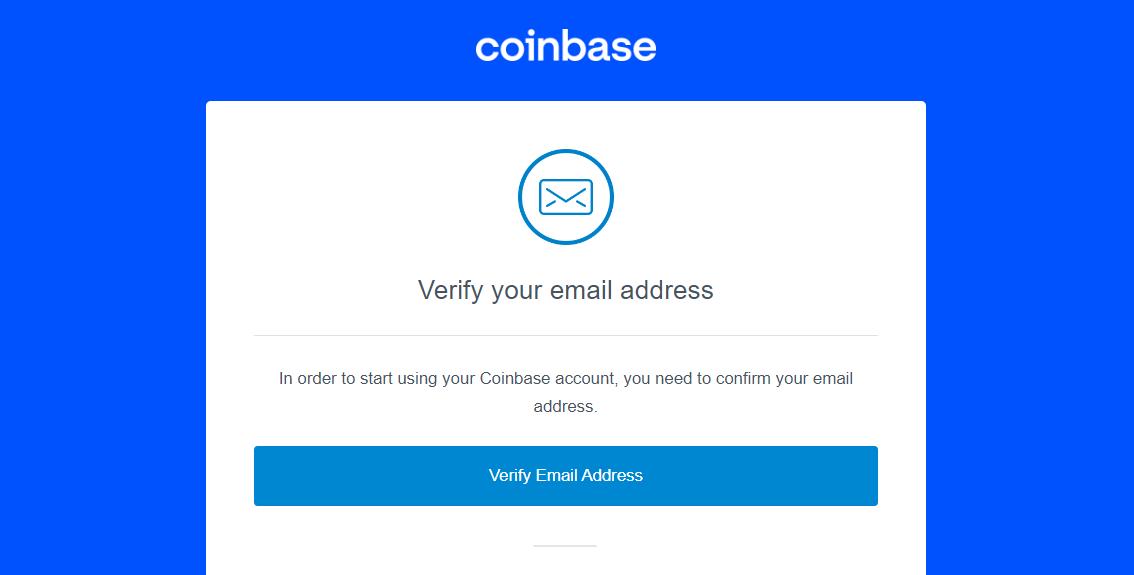 Once the code is confirmed, your account will be created.
Step 4: Verify your account and do the KYC process
To follow the exchange's KYC policy, verify your identity with a government-issued ID before starting XRP trading.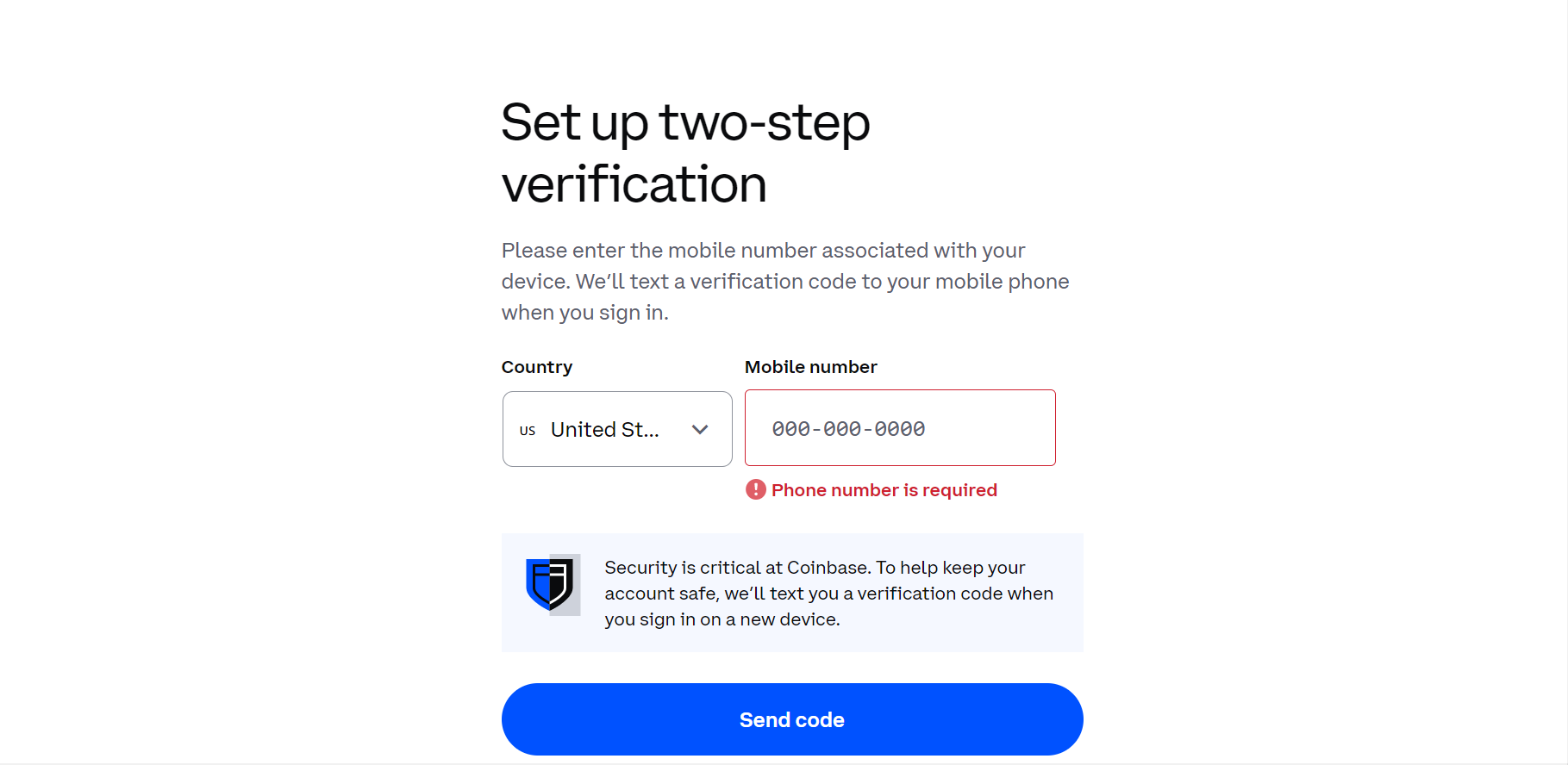 Step 5: Fund your Coinbase account with Crypto or Fiat
One of the hallmarks of Coinbase is the multiple payment methods permissible on the exchange platform.
Aside from cryptocurrencies, the exchange also allows you to buy funds in your account using fiat currency. One easy way to achieve this is by linking a credit or debit card to the account.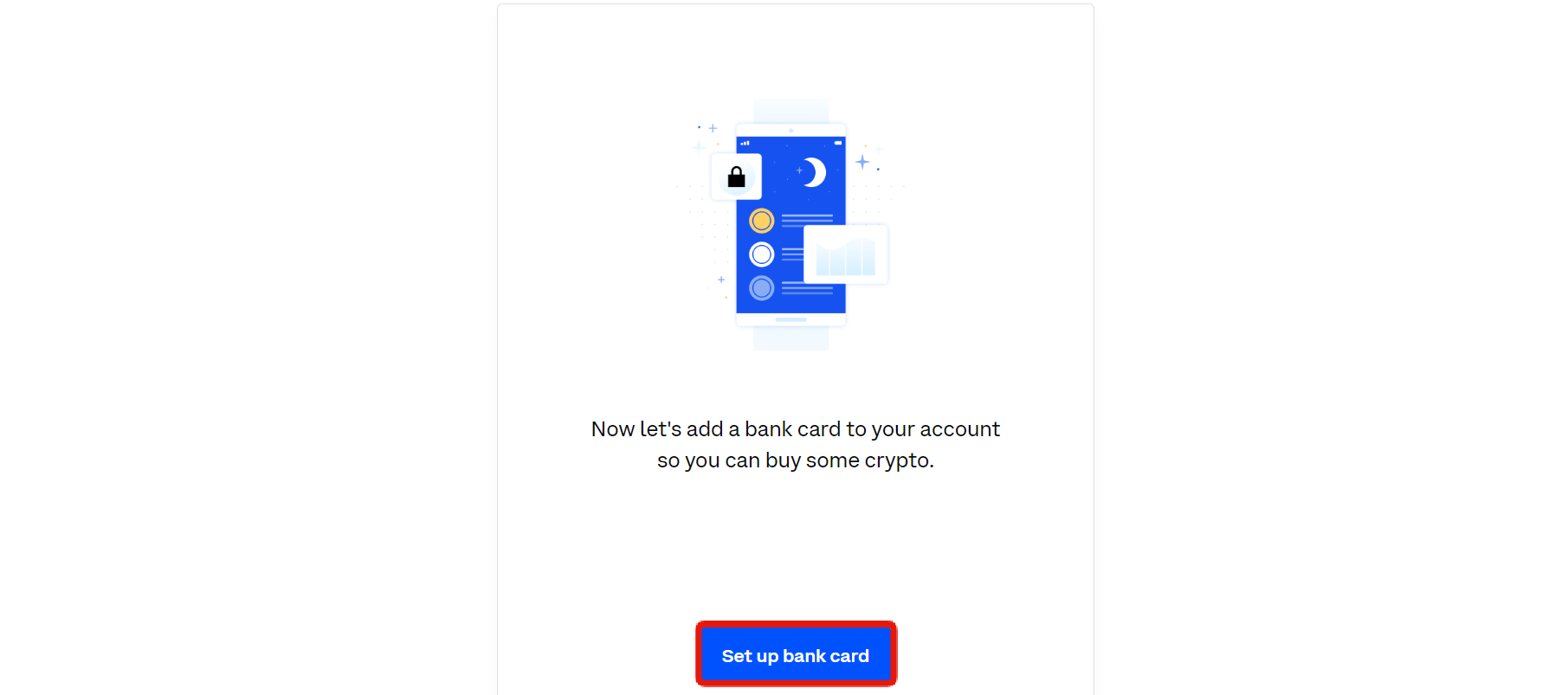 With the fiat currency payment method, you can buy XRP on the exchange with either USD or Euro. Ensure that the card information you enter is correct and belongs to you.
Step 6: Buy XRP
Once your account has been funded, all left is to buy XRP coins from the exchange.
There are three different steps for buying XRP, depending on the type of exchange commission payment method you want to use: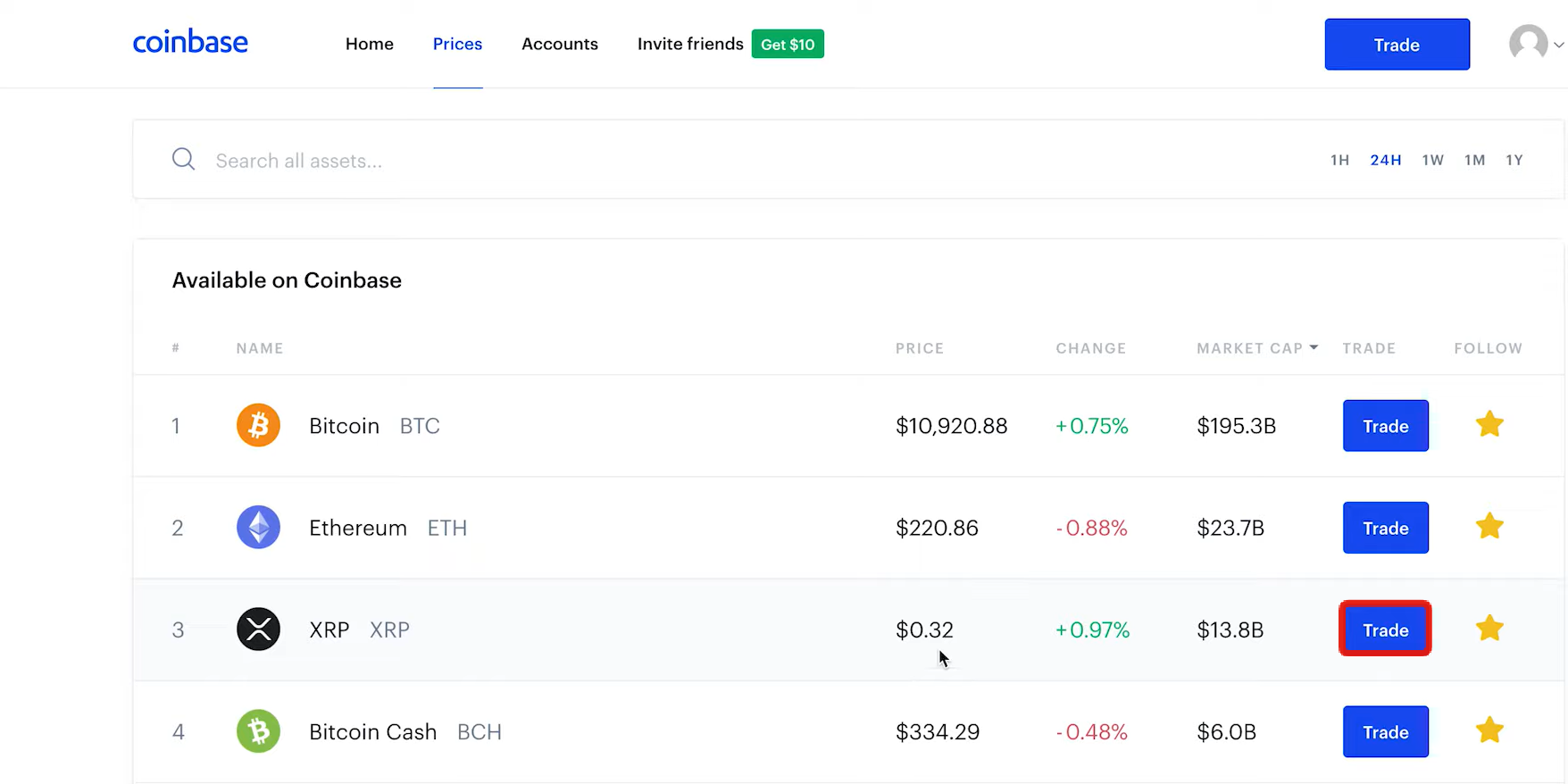 1. Buy XRP with USD or EUR
Lastly, you can buy Ripple XRP with fiat currencies like USD or EUR. This is especially important for crypto enthusiasts who do not have prior cryptocurrencies.
To purchase XRP on Coinbase using fiat currency, one must opt for card purchases and select either XRP/USD or XRP/EUR.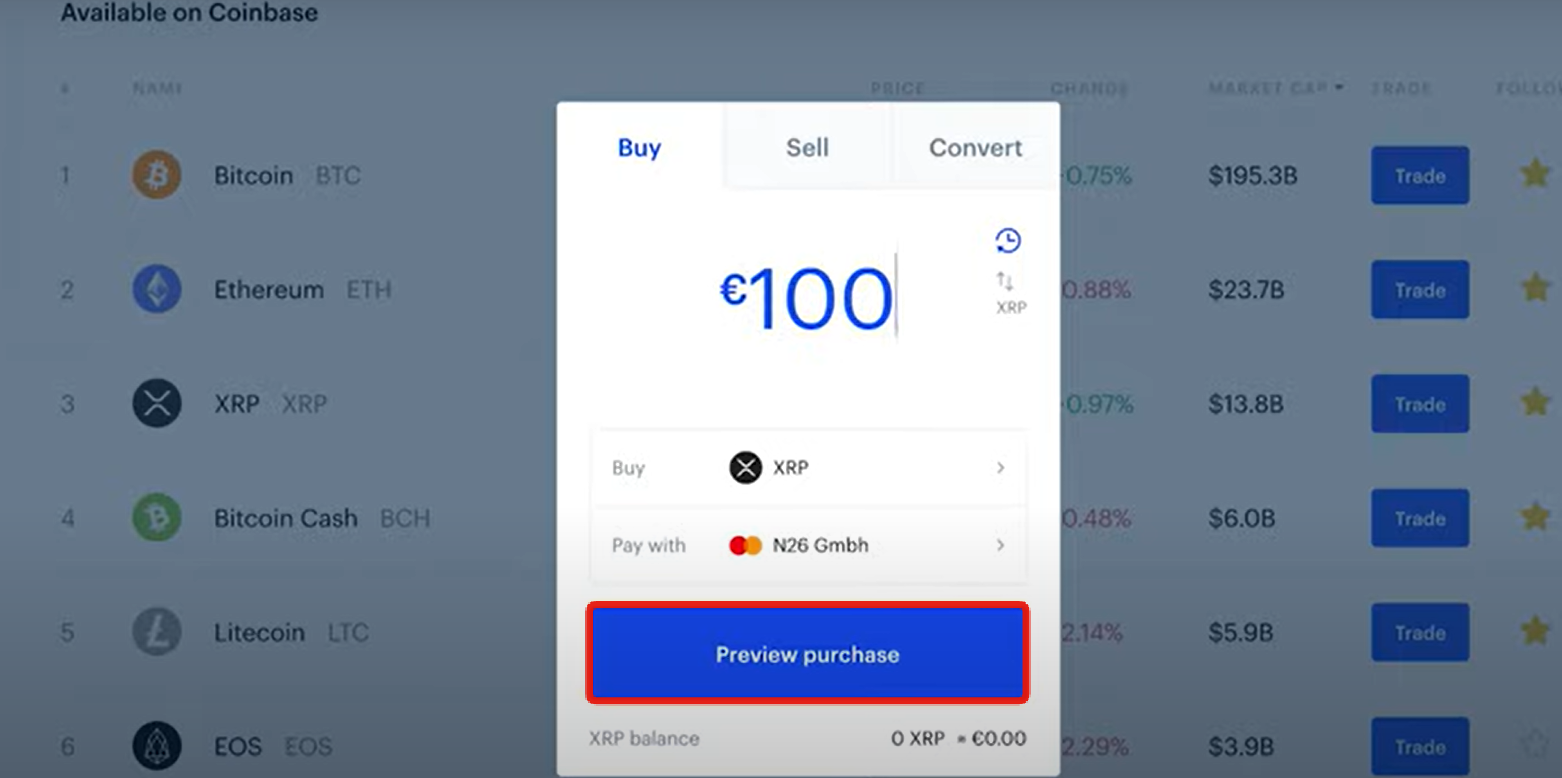 When this step is completed, there you have it. Your XRP equivalent will be credited to your wallet.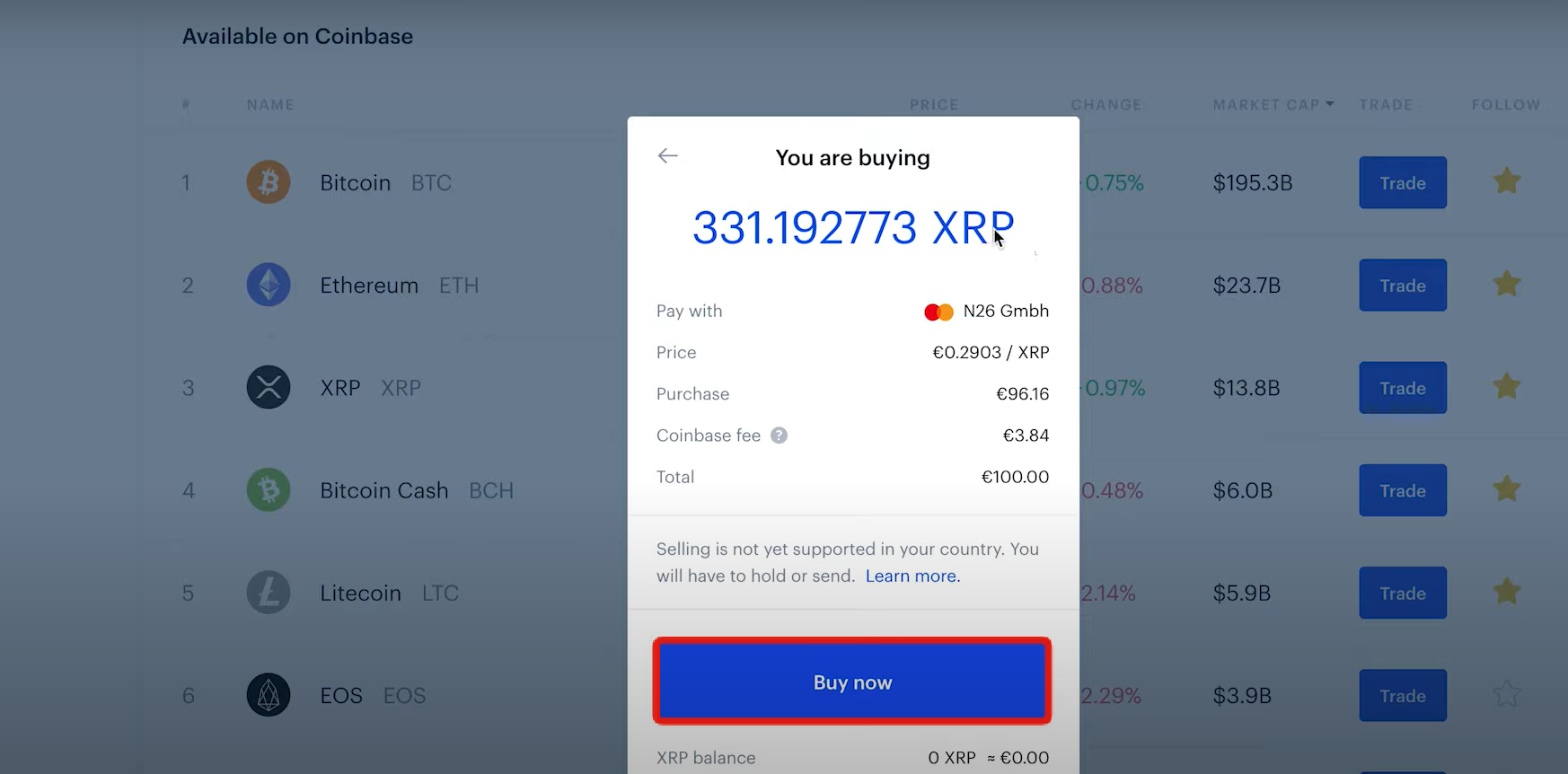 2. Buy XRP with Bitcoin
To purchase XRP using Bitcoin, you must first have BTC in your crypto wallet. Once you have funded your BTC account, select the [XRP BTC pairing] option.
This paring option means that you are buying XRP using BTC; the same applies to other methods of buying XRP. For instance, if you want to buy with fiat currency, you should look for XRP/USD or XRP/EUR option.
After you see the XRP/BTC option, select the [Buy] option against it. You must specify the equivalence of XRP you want to buy in BTC.
3. Buy XRP with Ethereum
Like the method described for Bitcoin, you can also buy Ripple XRP tokens using Ethereum (ETH).
You must first have ETH in your wallet, then go to the [Buy and Sell] option on Coinbase. You must enter your ETH wallet address to get Ether into your account.
Next, you must identify the XRP/ETH option and select how much XRP you want to buy.
---
Alternative Exchange to Buy XRP
Coinbase and several others have delisted XRP due to an ongoing Securities and Exchange Commission (SEC) lawsuit that Ripple XRP faces. The SEC is charging the company and two of its executives with the sales of unregistered securities.
The SEC lawsuit has been dragging on for a long time, leading to reduced usage of the native cryptocurrency of the company. However, there are indications that the Ripple case will be resolved soon, and the coin can be relisted on the crypto exchange.
Coinbase is not the only exchange where you can buy Ripple XRP. See our completed list of the best crypto exchanges here.
Guide for Buying XRP on Uphold
Uphold is another major exchange platform with a large array of cryptocurrencies. The exchange is famous for its seamless trading experience, low transaction fee, and enhanced security.
Despite the digital asset's legal battles, Uphold is one of the few exchanges with Ripple XRP available.
To buy XRP on Uphold, follow these simple steps:
Step 1: Sign up on Uphold
To get started on Uphold, you need to create an account. The easiest way is to click the [Get started] button.
Uphold is a secure, transparent digital asset exchange, ideal for no-hassle transactions. With no-fee transactions for assets over $100, it sets itself apart. Furthermore, its debit card facilitates instant cryptocurrency conversions, adding user convenience. However, it's important to note that equity trading isn't available on Uphold in the US and Europe.
---
Cross-asset trading in one platform.

Good educational content.

Transparent fee structure.

Easy user interface.
No advanced trading features.

Weak security as it has been hacked.

A less appealing mobile app.
The process is smooth and very fast; you must enter personal details such as name, e-mail address, and password. Once done, click [Next].

Although you can access Uphold when you create an account, the account will be limited unless KYC is verified.
The verification process involves an even more rigorous process of submitting your social security number, a valid government-issued photo ID, and other documents.
This verification exercise is required to comply with KYC mandates and promote the exchange's security. Once all these are done, you will have a verified account ready to buy Ripple.

Step 2: Deposit Funds
You need your account to be funded before commencing trading on Uphold. Uphold provides numerous and flexible ways of depositing funds.
The payment options include the use of cryptocurrencies and fiat currency. The options allowed for fiat currencies include direct purchases, purchases from a bank account, or bank transfers. You can also use other digital payment options like google pay and apple pay to fund your account.
Select the [Deposit] button from your Uphold dashboard, providing more options for funding your account. You must click the [From] drop-down box to choose where your deposit will be deducted.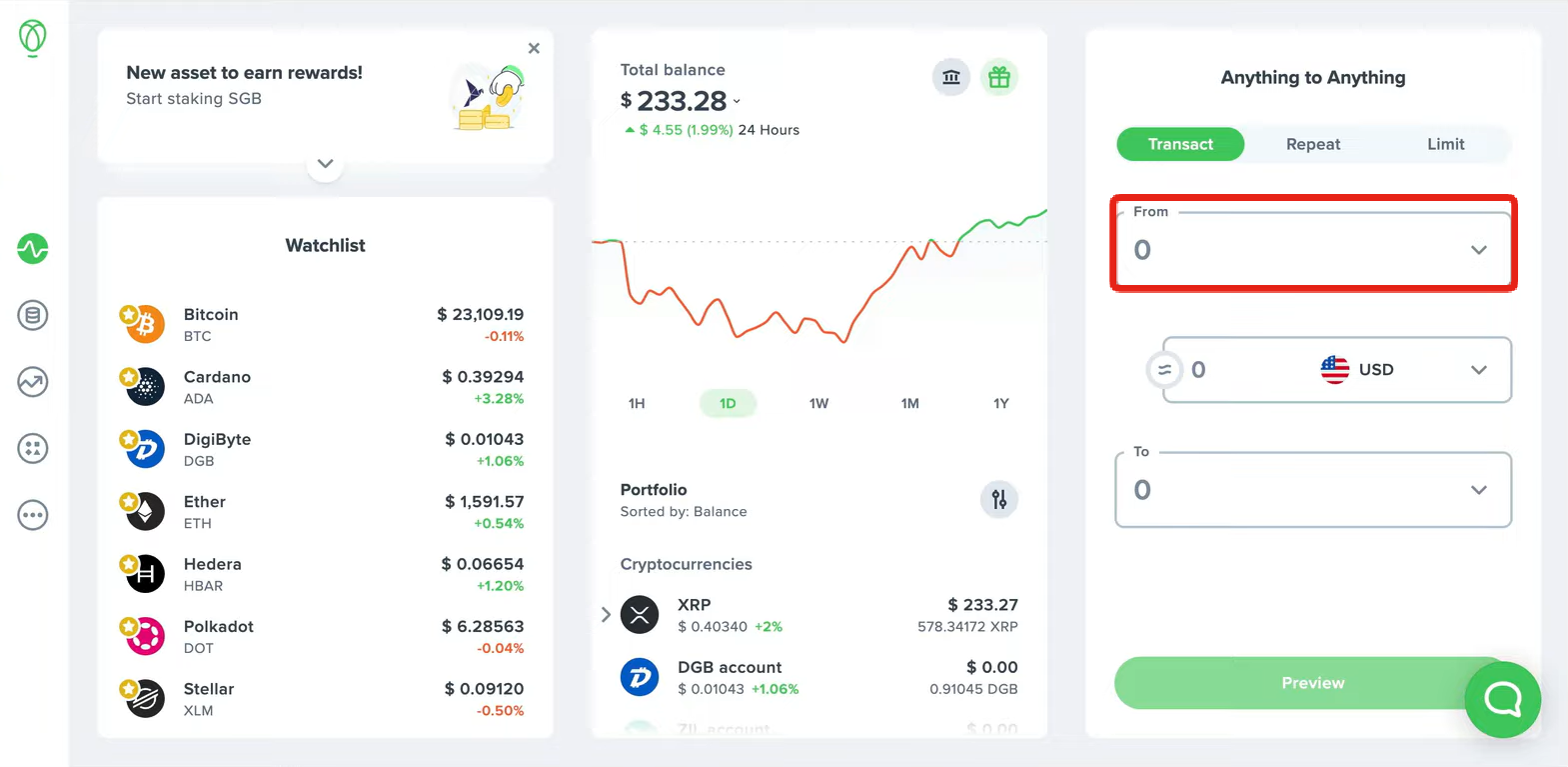 Step 3: Buy XRP
The only thing you can do here is to buy your XRP and start trading. To buy XRP, select the [Crypto] button under the [Market] section.
Once you identify XRP, select the buy option, and the equivalent amount chosen XRP will be deducted from your account. You can use the [Preview deposit] button to confirm the amount of XRP you purchase.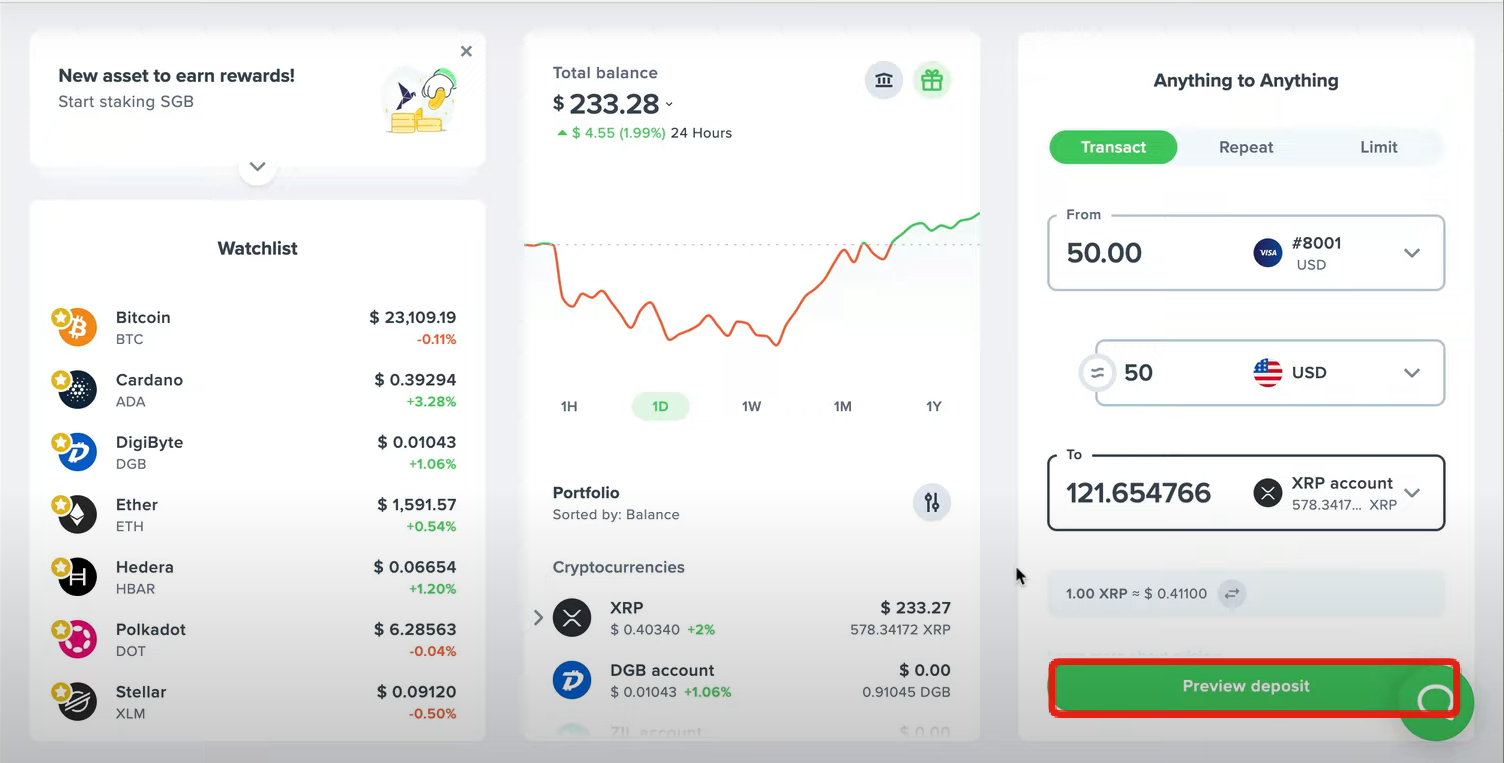 Now, you are ready to continue XRP trading!
---
XRP, The Sleeping Giant
In 2023, many cryptocurrency coins have gained popularity, and you have a wider range of options. One crypto coin that has enjoyed a wave of popularity is XRP.
The XRP coin has gained massively in the world of cryptocurrency, and despite a drop from its all-time high, XRP ranks in the top 10 based on market cap.
If you have considered being part of the cryptocurrency ecosystem, XRP might be the right coin to kickstart your journey.
Even if you have been in the game much longer, you can add the promising coin to your crypto wallet and start trading.
Overview of XRP
Contrary to the voice of popular opinion, XRP, and its company; Ripple labs, are not particularly new to the cryptocurrency space. The Ripple blockchain network emerged after Bitcoin but before Ethereum to challenge and enhance the operational efficiency of financial institutions.
The company's history started in 2004 before being sold to Jed McCaleb, Arthur Britto, and David Schwartz in 2012. Ripple Labs started to provide solutions to the challenges of global transactions, and the use was more streamlined for banks and other financial institutions.
To facilitate faster payments, Ripple Labs adopted XRP as its native cryptocurrency, and it acts as a digital currency to bridge the gap between cross-border payment methods.
In addition to the fast transaction of Ripple XRP, it also offers low transaction fees and consumes less energy, making it more attractive to multiple users.
Coinbase as an exchange
Coinbase Exchange is the largest US-based cryptocurrency exchange platform where you buy, sell, and trade cryptocurrency. It is home to over 200 cryptocurrencies allowing you to diversify your own digital asset assets and portfolio.
There are several reasons why Coinbase makes the list of the top exchange to purchase digital assets. One of the reasons is its simple user interface. The simplicity of using Coinbase makes it attractive for crypto enthusiasts and long-term crypto investors.
In addition to its simple user interface, the giant exchange boasts a secured trading platform. Many customer assets are protected in cold storage worldwide to minimize the risk of cyberattacks and loss of digital assets. Coinbase also adopts enhanced security protocols to prevent unwanted access to customers' crypto wallets.
Without any doubt, if you are thinking of joining the cryptocurrency train, then Coinbase might be a good investment and starting point for you.
How do Crypto Exchanges Operate?
In simple terms, crypto exchanges are digital platforms where you can buy and sell crypto. Previously, unlike Bitcoin, the only way of acquiring digital assets was through mining or organized transactions on online forums.
These methods were energy-intensive and highly unsafe, respectively. The era has been replaced by the ease that comes with crypto exchanges.
With crypto exchanges, you do not have to worry about energy-intensive mining processes or going through unsecured channels to trade cryptocurrency. A typical crypto exchange allows you to also trade on the platform and store your digital currencies in wallets.
The easiest way to purchase XRP is via exchanges. You can buy and sell XRP on various exchange platforms, providing maximum security and ease in trading XRP. There are different types of exchanges; the popular types include centralized and decentralized exchanges.
One of the most popular cryptocurrency exchange platforms to trade XRP is Coinbase. You can buy XRP on the exchange platform by following simple and easy steps. The platform also allows act as a crypto wallet where you can store your digital currencies.
What to Look Out for When Choosing an Exchange
When you want to choose an exchange platform, there are certain factors to consider to help you maximize your opportunity and reduce your chances of making a loss.
Regional restrictions and regulations: Regional restrictions and regulations may render certain exchanges inaccessible worldwide or limited in certain regions. The initial step in assessing a potential exchange involves verifying whether the platform is prohibited in your region.
Deposit/withdrawal limits: Some exchanges' deposit and withdrawal limits can complicate the trading experience. If you plan to be an active trader on an exchange platform, you might want to determine the deposit and withdrawal limit.
Payment methods: Various crypto exchanges have different acceptable payment methods. Some exchanges allow you to deposit fiat currency, while some only allow sales by swapping other assets. Certain exchanges are flexible and allow multiple payment methods, including credit card purchases.
Verification requirements: Centralized exchanges require users to carry out Know-Your-Customers (KYC) verification, which requires you to provide more personal details about yourself. On the other hand, a decentralized exchange runs an anonymous transaction mode, and you are not required to carry out KYC verification.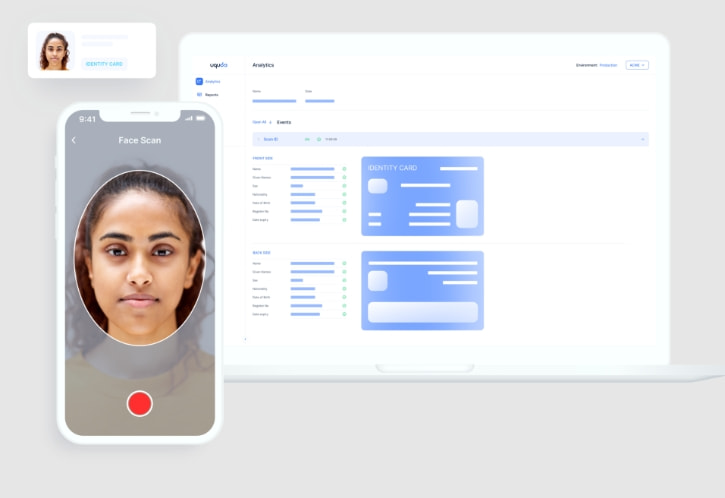 Fees: The transaction fee is also important when selecting an exchange. Choosing an exchange that charges a high transaction fee can lead to reduced returns on your investment.
Reputation: This is equally as essential as other factors to consider. The integrity and reputation of the exchange you are selecting determine how secure your assets will be. It is always advised to go for reputable exchange platforms with many users.
Conclusion
Ripple XRP is one of the thriving coins in the cryptocurrency market. XRP holds the sixth position among other cryptocurrencies regarding market cap. Financial institutions use the XRP token to enable worldwide transactions across currency brokerage services.
Coinbase is a giant exchange and hosts hundreds of cryptocurrency assets. The exchange offers a secure and reliable way of purchasing cryptocurrency, including the popular XRP. This post provides simple guidance on how to buy XRP on Coinbase using different payment methods.
---
The process of purchasing cryptocurrency involves several considerations, such as location and protocol, that can affect its availability. However, certain cryptocurrencies are more challenging to obtain than others, and XRP falls under this category. Notably, XRP is currently not supported within Coinbase's extensive ecosystem.
To withdraw XRP from your Coinbase account, access the "Accounts" tab after logging in, and select the XRP wallet. Click on "Send" and provide the recipient's XRP wallet address along with the desired withdrawal amount. Verify the transaction details and proceed with confirmation.
One can acquire XRP on Binance through a credit or debit card purchase or by trading it with other cryptocurrencies available on the exchange. Binance provides real-time updates for XRP's current market value.