Rating

4.1

Tradable Coins

600+

Fees

0.05%

Payment Options
Our Review
Kucoin stands out among other crypto exchanges due to its impressive span of 1100 markets and 600 digital currencies. This, coupled with a user-friendly interface and secure investment environment, has made Kucoin an increasingly popular choice. However, US customers can not use the trading platform.
Pros
Ability to earn interest on crypto.

Low fees.

Good customer service.

Volume discounts on fees.

Features like margin and futures trading.
Cons
Not licensed in the U.S.

Lack of investment programs.

Low trading volume.
KuCoin Review of 2023: Pros & Cons of This Crypto Exchange
TDLR
This KuCoin review will show you that KuCoin is a good crypto exchange for veteran investors. Simple to use, with various features that will make trading crypto significantly more profitable.
Using Kucoin Shares and customizable options, you can generate higher returns from interest on specific cryptocurrency holdings. Moreover, its ease of use makes it attractive for those who want fast access to their investments without technical know-how.
Despite its numerous features, including the Kucoin trading bot, advanced trading tools, and asset security measures, KuCoin still has several drawbacks. Such include a lack of support for new traders, limited payment methods, and unfavorable reviews.
To open an account on KuCoin, users need to go through the registration process on the website by providing basic information such as their name and e-mail address. Once this is done, they can start buying and selling cryptocurrencies immediately.
Who should use Kucoin?
Kucoin is a good option for anyone interested in secure and convenient cryptocurrency trading. Its features make it popular among traders, from its low trading fees and 600+ tradable cryptocurrencies to its supportive customer service team. It access to the Kucoin token, often unavailable on most exchanges.
For beginner traders
KuCoin can be an intimidating experience for those new to the world of cryptocurrencies. The "fast buy" option, designed with ease of use in mind, was regrettably plagued by a few technical issues. Furthermore, engaging in more sophisticated peer-to-peer transactions necessitated the completion of KYC verification first.
KuCoin might be well-equipped with features that advanced traders appreciate. Still, its usability for beginners can be improved to make everyone comfortable taking their first steps into cryptocurrency.

Advanced traders
KuCoin is the perfect pick for experienced crypto traders aiming to diversify their portfolios. It boasts many attractive features, like crypto lending and margin and futures trading. That allows investors to gain extra tokens by lending their assets to other users. With Kucoin's enticing services, there has never been a better time for innovative traders seeking profitable opportunities.
The platform also provides access to leveraged tokens to facilitate margin trading. Powerful tools and state-of-the-art infrastructure provide users with increased security and peace of mind while trading and investing in cryptocurrencies on Kucoin.

Geographical availability
Geographically, KuCoin spans the globe. It has established dozens of local communities in the following countries:
South Korea
Japan
Vietnam
Turkey
Russia
India
Etc.
This network provides users with the most localized services to meet their trading needs. Customers need not worry about time zone mismatches or language barriers.
Unfortunately, citizens of the United States and China cannot access Kucoin's services yet as their respective governments do not authorize it. Nevertheless, customers from these nations must wait for formal consent before utilizing KuCoin's services.
What makes Kucoin a good choice?
Wide selection of cryptocurrencies
KuCoin is a top choice for savvy traders looking to invest in the ever-evolving cryptocurrency space. With a wide selection of over 600 crypto options, KuCoin makes it easy to build a diverse portfolio. It takes advantage of the opportunities different crypto assets can bring. It allows users to trade quickly and securely with access to a deep pool of liquid assets accessible across multiple blockchain networks.
Strong user base
KuCoin has attracted a massive user base, making it the right option for traders and investors. Not only does KuCoin boast an impressive 25% of crypto holders as users worldwide, but this dense population adds essential liquidity to the crypto market. This improved liquidity is indispensable for traders wishing to purchase or sell quickly without hindrance from slow transaction speeds.
Furthermore, KuCoin offers a range of other benefits, like trading fee discounts through its bonus system, better trade execution times, no withdrawal fees, great customer service, and more. All of which adds to its appeal as a preferred option for traders and investors.
Advanced trading features
KuCoin exchange is a good platform for users considering taking their trading game to the next level. Whether you're trying to boost your profits or want a more secure way of managing market volatility, KuCoin offers many options. This innovative exchange makes margins, futures, and P2P trades readily available. With unparalleled access like this, it's easy to see why KuCoin is among the most sought-after services.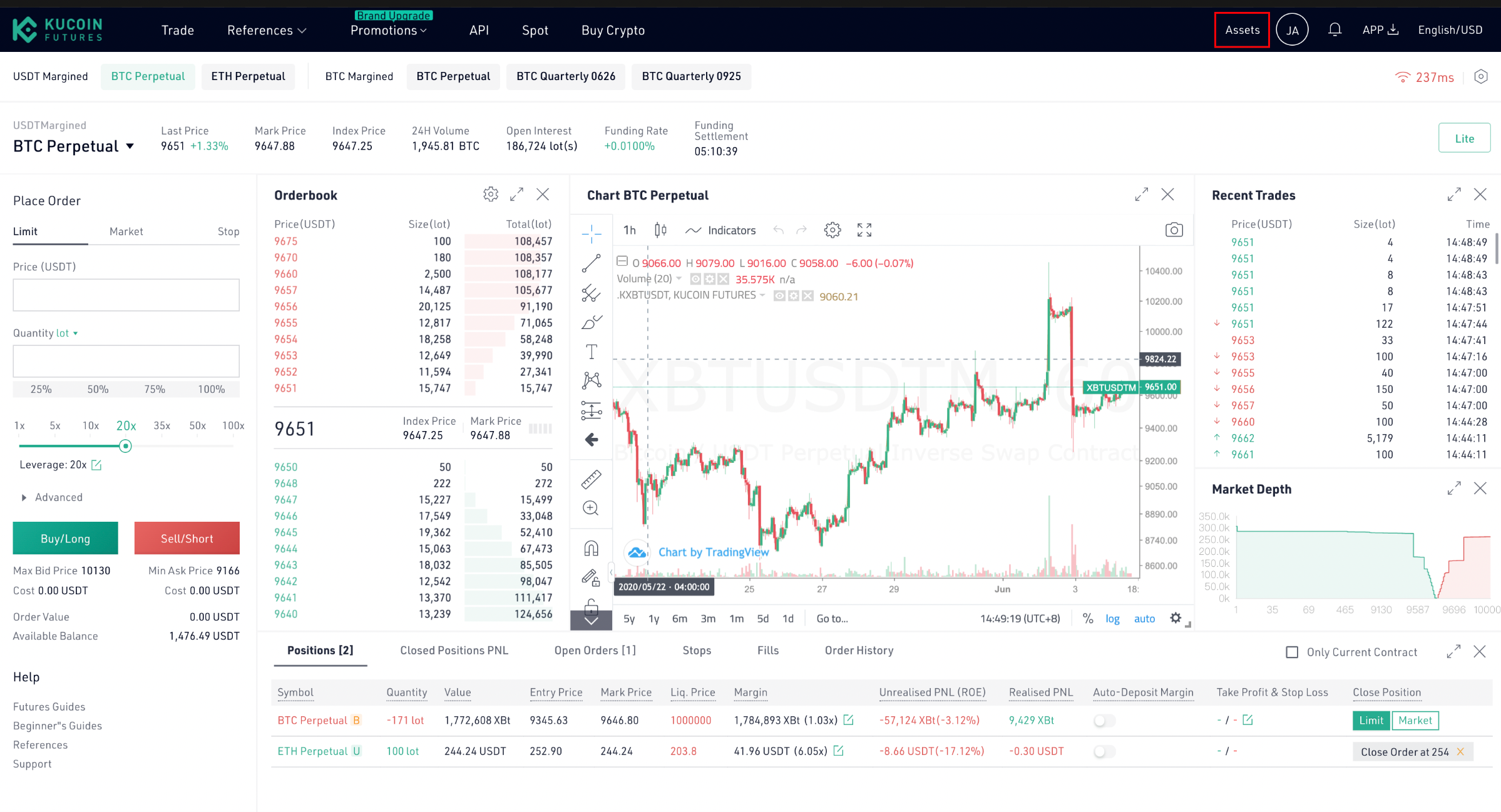 Competitive trading fees
KuCoin has quickly become a go-to choice for traders and investors due to its advantageous low trading fees – much lower than many of its rivals. Most trades on KuCoin cost between 0.005% and 0.10%, meaning you save money while still getting access to top-quality service!
Not only do these low fees attract users, but they also incentivize high-volume trading, increasing trading volume and liquidity on the KuCoin platform. These lower costs equate to more savings for traders, thus making KuCoin an attractive option for those looking to buy, sell, or hold cryptocurrency assets.
Interest in crypto
KuCoin is an attractive platform for traders and investors due to the ability to earn interest on one's digital assets. With the KuCoin Earn service, users can take advantage of two viable options for earning interest on their cryptocurrency. The first option is staking coins through Pool-X.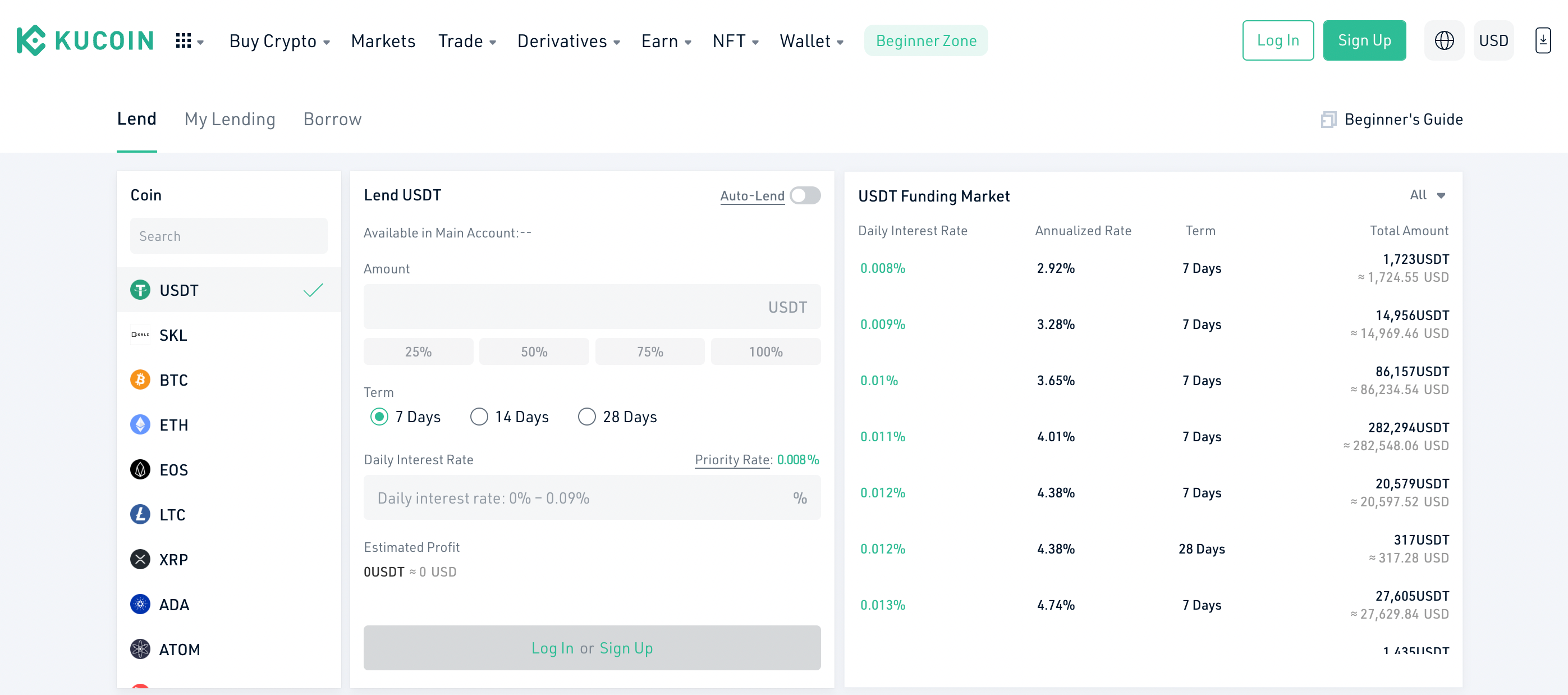 This specialized tool KuCoin provides allows users to stake cryptocurrencies and receive rewards securely. The second option involves loaning your cryptographic funds, such as Bitcoin or Ethereum, and earning competitive interest rates paid directly into your account.
Customization
With Kucoin's customization options, traders and investors can get a tailored trading experience perfect for just about any situation. Since it has an advanced application programming interface (API) feature, users can create custom systems to help them make the most of their investments.
With this platform's powerful sorting and filtering capabilities, you will have total command over your trading strategy. This allows for more precise decision-making and ultimate confidence in each investment choice.
Kucoin Shares
Investors and traders seeking a trustworthy exchange platform should certainly consider KuCoin. It provides attractive transactions, withdrawal fees, and diverse trading pairs of cryptocurrency options. It also offers the exceptional advantage of earning daily rewards just by owning KuCoin Shares (KCS).

KuCoin's user-friendly interface makes trading easy for new and experienced traders. It makes it an alluring option for those looking to maximize their returns with minimal effort. Praise is constantly heaped upon KuCoin due to the seamless experience its innovative design provides.
---
Trusted Partners
5
4.7
4.3
---
KuCoin Review: Disadvantages of Kucoin
Limited educational resources
KuCoin offers one of the most intuitive trading tools and experiences but suffers from a distinct disadvantage regarding educational resources. Learning and researching new topics is essential to becoming a successful crypto trader. At the same time, KuCoin offers a blog with the best crypto exchange-focused content. It acts more like an advertising platform than an informative resource.
Unfortunately, this lack of in-depth knowledge resources disadvantages KuCoin users. Limited options are available to adequately help them understand how markets move or effectively apply technical analysis techniques. This can frustrate novice traders with little to no experience trading cryptocurrencies.
Funds kept on the platform are not insured
One significant disadvantage of KuCoin is that it lacks insurance for funds on the exchange platform. Other platforms, such as Binance, assure users that their money is protected in case of hacking or technical problem. KuCoin fails to do so, exposing investors to the risks of cryptocurrency trading.
KuCoin provides an impressive selection of coins and services. Yet without insurance coverage on deposited funds, the repercussions could be dire if a disaster were to strike.
Suffered a major hacking incident in 2020
KuCoin was dealt a significant blow in 2020 when hackers could infiltrate its system and steal over $275 million in cryptocurrency. This unfortunate event, detailed as one of the biggest exchange hacks of all time, understandably causes concern for those who use this platform.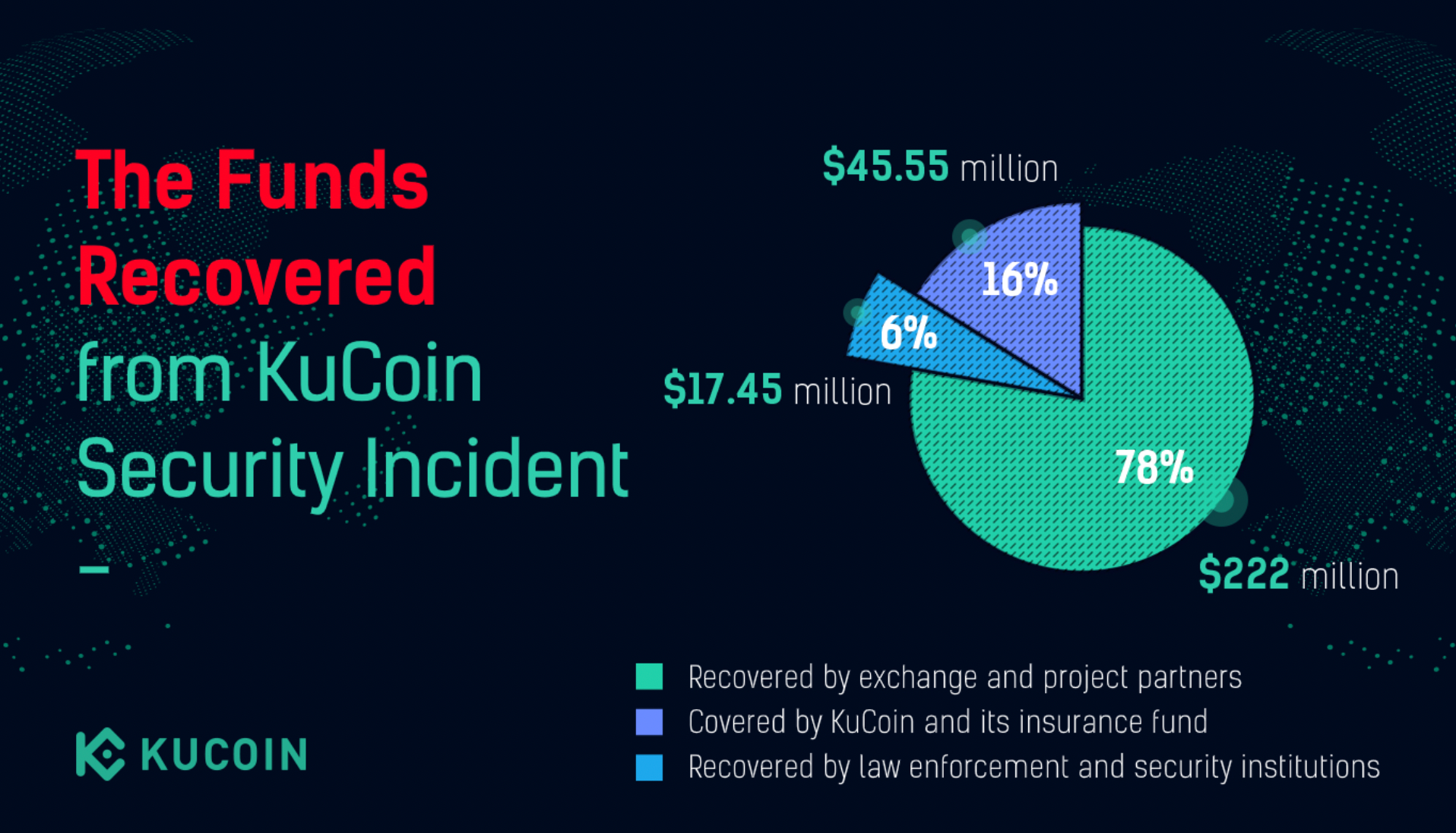 Unfortunately, this incident exemplifies a major disadvantage of using these services, causing many to question the safety of utilizing cryptocurrency exchanges like KuCoin.
Not supported in some countries
Some countries are unfortunately restricted from using the KuCoin services due to limiting regulations. These countries are blocked from accessing KuCoin:
China
Comoros
Seychelles
Syria
Thailand
The United States
Not only does this make it difficult or impossible for citizens from these countries to buy and trade fiat currencies safely and efficiently, but it also stops them from taking part in the profits that trading in fiat currencies can generate. Hopefully, changes in legislation will soon be made so people from all over the world can take advantage of this beautiful exchange.
Poor user reviews
Poor user reviews of KuCoin are a severe issue for the leading crypto exchange. According to reviewers, withdrawal processes often take unreasonably long; customer service is usually unresponsive and inadequate, and there are some market manipulation concerns.
To remain viable and competitive in the ever-shifting crypto marketplace, KuCoin must rapidly discover a solution to these obstacles. Trading platforms should provide customers with security and support, just as KuCoin strives for – which is why locating an answer promptly is critical.
Limited payment methods
Acquiring digital fiat currency through KuCoin can consume time, as the platform restricts your payment choices. Customers must rely on an intermediary application's services to make payments with a fiat currency.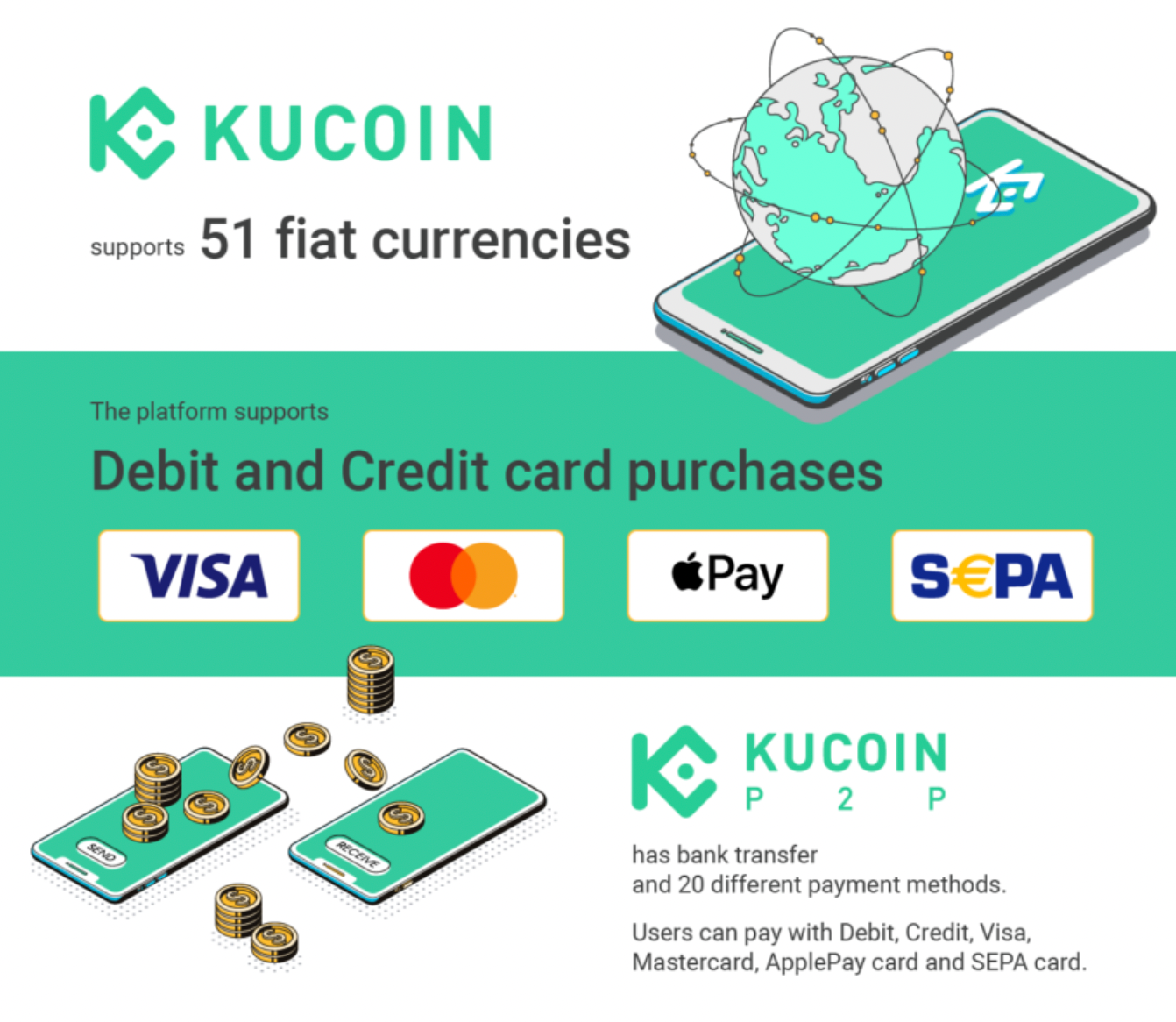 While KuCoin does offer an assortment of payment options with more than 70 offerings, unfortunately, it is not always possible to deposit money by bank transfer. Therefore, the availability and accessibility of different payment options on KuCoin should be considered before signing up for an account.
Not for new traders
KuCoin is an excellent platform for trading cryptocurrencies. However, its usability leaves much to be desired. For those new to the cryptocurrency trading space, it can be a difficult task trying to navigate their way through the system.
Unfortunately, KuCoin's design does not explicitly cater to beginners, placing them at a distinct disadvantage when starting out, as the abundance of features can easily overwhelm new traders.
However, despite the learning curve in properly taking advantage of what KuCoin offers, persistent users will receive a reward from a cryptocurrency exchange that provides secure and low-cost trading options.
KuCoin Review: Top Features & Perks
1) Core trading engine
With its lightning-fast and secure trading engine, KuCoin stands out from the competition, allowing users to purchase or sell digital assets without delays instantly. It is designed to accommodate large volumes of transactions in a flash, making it a good platform for traders of all experience levels! The robust security measures offered by KuCoin make it an irresistible option for anyone looking for reliable ways to trade cryptocurrencies.
Moreover, its user-friendly interface ensures that even novice traders can access their accounts without dealing with intricate technical intricacies. KuCoin's sophisticated trading engine is an incredible feature that distinguishes it from other digital asset platforms, truly setting it apart.
2) Advanced level of charting
KuCoin presents investors with comprehensive, up-to-date data through its state-of-the-art charting. Analyze past trends and volumes or anticipate future ones; rest assured that KuCoin's interactive charts will give you an incredible advantage over your competitors. This advanced charting displays all vital information for trading strategies and decisions conveniently in one place, giving you a clear edge.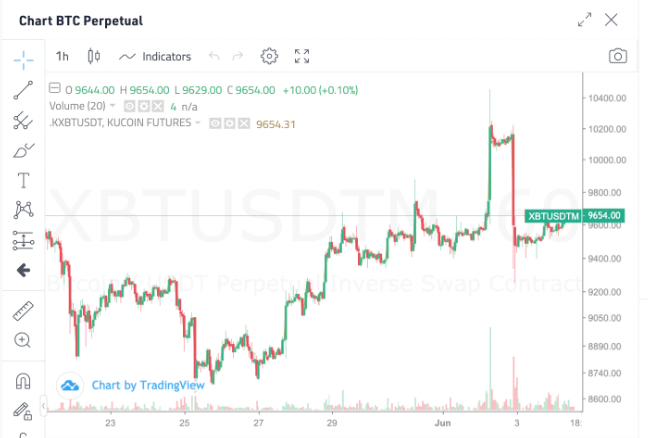 This charting feature makes it easier to identify optimal entry and exit points for trades and gives invaluable insight into the market sentiment that can help inform investors' decision-making.
3) Demo trading account
KuCoin makes it easy for new traders with its demo trading account feature. It gives users an in-depth understanding of trading strategies and techniques and gives them a realistic view of the market without any upfront financial commitment.
With a demo trading account, beginner traders can practice making intelligent trades without risking real money until they are ready to take the plunge. This ensures that their first investment choices are savvy, increasing their chances of success. Although it is not beginner friendly overall, this feature will help beginners start their trading journey.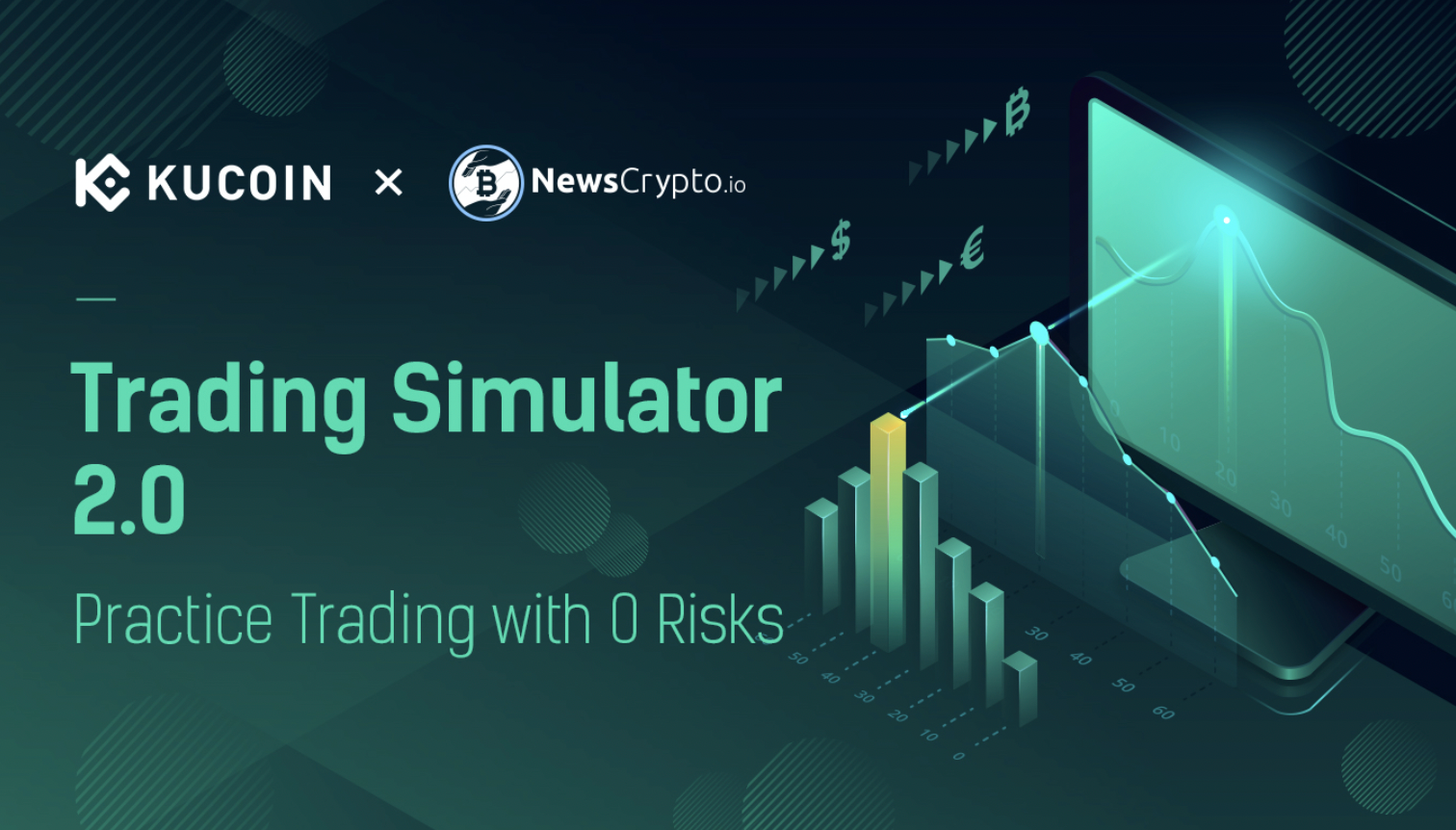 4) Asset security management
KuCoin understands the importance of protecting your investments. That's why KuCoin specifically designs its asset security management feature to prioritize safety and ensure your bank account remains secure. KuCoin takes pride in creating a platform with impeccable attention to detail, so you can rest assured knowing that your funds are safe.
An expert team of cybersecurity professionals periodically reviews your account, looking for any weak points in security and acting quickly to close them. This means that users can have peace of mind, knowing that KuCoin takes active steps to preserve the security of their assets.
5) Account management
Managing your account on KuCoin couldn't be simpler. Whether using a laptop or desktop computer or one of the many mobile devices that KuCoin offers, their user-friendly account manager will keep your data secure and provide quick access to the platform anytime needed.
With the added convenience of managing your account anywhere, setting up your portfolio on KuCoin has never been simpler.
6) Availability of trading bots
KuCoin differentiates itself from other crypto exchanges by offering automated trading bots that take the hassle out of actively managing trades. Set the parameters and let your trading bot do the work for you.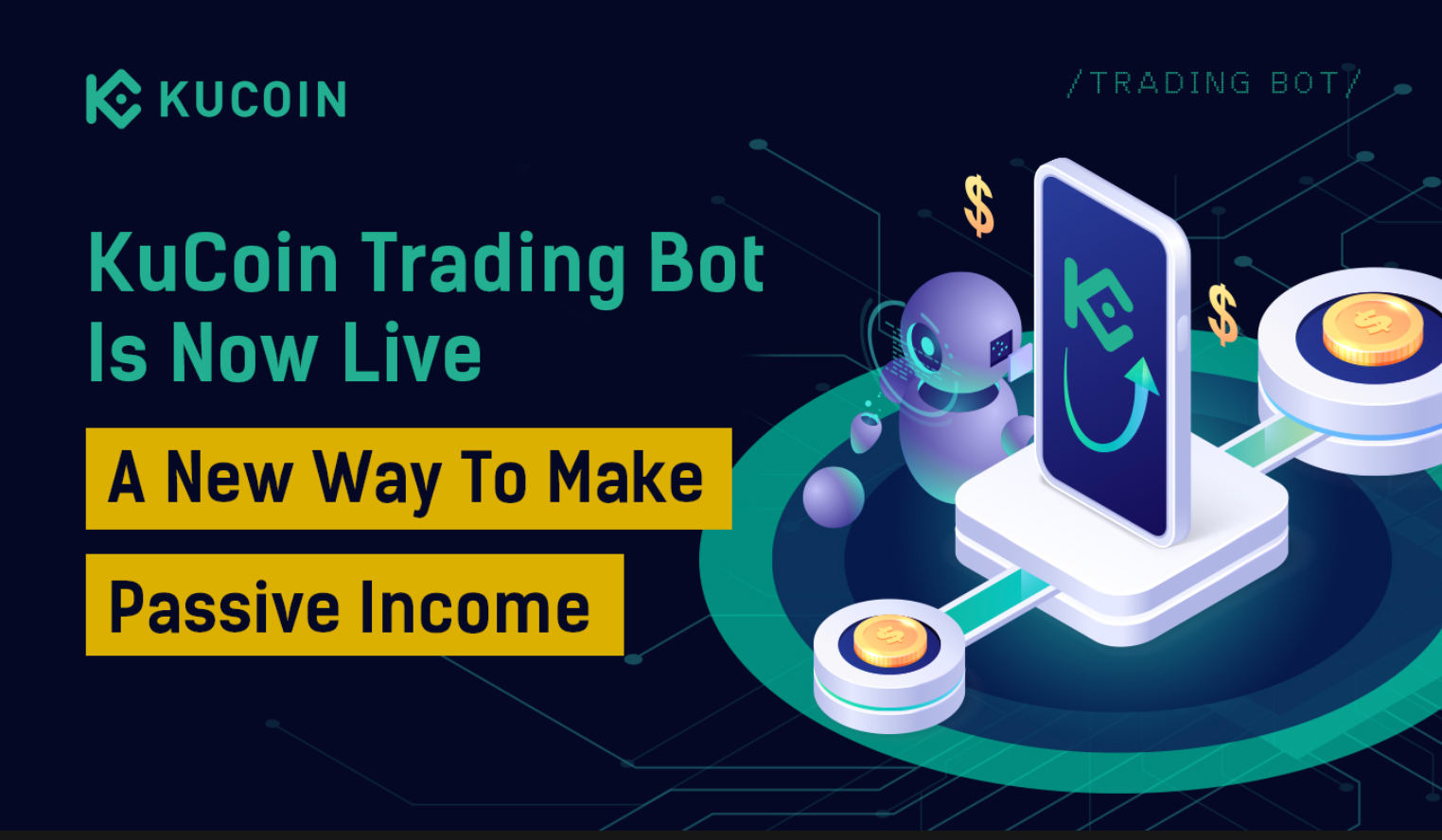 Even new traders can benefit, as setting up an autonomous trader does not require any knowledge of coding or algorithms. It can all be done through their user-friendly interface. Get into trading without ever touching a line of code.
Opening a KuCoin account
Step 1: Visit the KuCoin website
To create an account on KuCoin, you'll first need to visit their website. At the top right corner of the website, you'll find a [Sign up] button; click on it to start the account creation process.
Step 2: Enter your e-mail and password
After clicking [Sign Up], the platform will direct you to the signup page. You must enter your e-mail address on this page and create a strong password for your new account. In addition, before proceeding, you must read and agree to the terms and conditions.
Step 3: Verify e-mail
The next step will be to verify the e-mail account you entered. A verification code will be sent to your e-mail address, and you'll be asked to enter that verification code in the third step. Paste the code and click the [Activate Account] button.
Step 4: Start trading
After you have verified your e-mail address, the platform will direct you to the KuCoin dashboard, which consists of four sections: Contact, Trade, Market, and Positions. However, before funding your account and starting to trade, you must enter additional details to add an extra layer of security to your account.
KuCoin Review: What Could Be Improved?
KuCoin is undoubtedly great, but it could be even better if educational resources were available for first-time traders. This would benefit novice investors – the experienced ones could leverage these materials too! By offering learning and training opportunities, KuCoin can offer its users a more comprehensive experience with crypto trading.
Furthermore, KuCoin does not safeguard the funds stored on its platform against hacker invasions or technical problems that could lead to losses. Additionally, customers residing in countries such as the U.S. may be unable to trade bitcoin using this exchange due to the limited accessibility of services there. To ensure they can cater their services globally, KuCoin must focus on adding more payment methods and expanding into larger global markets.
Our Verdict
KuCoin offers a premier cryptocurrency trading experience with its extensive selection of coins, broad user community, and sophisticated features. Still, certain drawbacks, such as limited educational materials and the lack of insurance for assets on the platform, must be accounted for when deciding.
Opening an account on KuCoin is a straightforward process that shouldn't take more than a few minutes. Even though there are a few areas where the exchange could improve, such as customer support and available deposit methods, overall, it's a decent platform with good security features. It is worth considering if you are looking for an altcoin exchange.
---
KuCoins are generally safe to use. Kucoin has been hackable in the United States recently and has incurred significant amounts in recent months, so consider these factors.
It's safe for everyone with the KuCoin. KuCoin has logged nearly 1 billion trade volumes and trades over 1 trillion USD. Are there trillions of dollars in the T? It's possible that hackers can still steal your data.
Overall score comparisons for other cryptocurrency exchanges between Kucoin and Coinbase showed that Kucoin scored the highest. If you take an overview of the user interface