Rating

4.2

Tradable Coins

44+

Fees

0%

Payment Options
Our Review
Webull is a dependable crypto exchange platform with low fees, suitable for both novice and seasoned investors. Its sleek desktop and mobile interface makes it attractive to all traders. However, its educational resources are limited, possibly making it less ideal for beginners.
Pros
Smooth account-opening process.

No fees on cryptocurrencies, stocks/ETFs, options.

Offers extended hours and pre-market trading.

Research tools
Cons
Flimsy educational support.

Backward portfolio options.

No live chat.
Webull Crypto Exchange Review 2023: Is It Safe And Reliable?
TLDR
This Webull crypto exchange review will examine the trading platform's good, bad, and ugly. Webull is a user-friendly platform that offers trading services at low prices. It takes a modern approach and appeals to new investors who expects a great mobile experience and a clean, simplified desktop interface.
However, Webull is also a strong choice for advanced traders, offering in-depth charting, dozens of technical indicators, advanced orders, market data from several sources, customization, and more.
Who Should Use The Webull Crypto Trading Platform?
This platform is compatible with active traders looking for expert market data, commission-free trading, and extended hours trading.
For Beginner Traders
If you're new to crypto or the stock exchange, you must try this, as you'll enjoy easy-to-handle systems. It has a straightforward UI and a sleek interface to help you learn trading when entering the crypto world.
Don't worry if you want to invest in a coin of your choice. Webull offers a variety of trading coins and pairs of coins, such as Bitcoin (BTCUSD), Bitcoin Cash (BCHUSD), Litecoin (LTCUSD), Dogecoin (DOGEUSD), Ethereum (ETHUSD), and 44 more.
Amazingly, you'll not have to pay a commission for trading ETFs, stocks, and options listed on US exchanges. But you'll have to pay a price of $0.55 per contract for options trades.
Biggest Drawback
As mentioned, it's recommended for beginners. But if you're an expert who wants to trade on the advanced level, you'll face some problems – such as having a limited product portfolio. It can only cover crypto, ETFs, options, and stocks.
However, it's important to note that currently, users can't send or receive coins to or from their Webull account. The only option is to sell your token for USD if you want to withdraw.
Geographic Availability
Countries, including the United States, Brazil, India, the Philippines, Turkey, Malaysia, Japan, Korea, and China, can trade crypto on this exciting cryptocurrency and platform.
The United Kingdom, Australia, and many other countries around the globe are on the indefinite waitlist.
What Makes Webull Crypto Exchange A Good Choice?
Why should you prefer Webull over other options? Are there any solid reasons? Check out the below detailed research and decide your own.
User Interface And Experience
You can find many options while investing in scrolling in the crypto market, but Webull is one of the most straightforward ways to buy crypto.
You'll find a user-friendly interface to sell or receive crypto smoothly. Beginners can quickly learn about the process of navigating the app.
I don't think it's just for beginners. Advanced or immediate traders can also purchase or sell their assets with high functionality.
Security
Webull is a reliable platform as it has a tight security system. You'll enjoy 128-bit encryption, two-factor authentication, firewalls, and mobile security features. You can also get the standard $500,000 Securities Investor Protection Corporation insurance for clients.
Fees
Will I have to pay any hidden fees on Webull? The simple answer is "No."
There are 0% fees on buying crypto. You'll not be charged any account fee or inactivity fee. You can also enjoy free deposits and withdrawals by ACH.
Payment Methods
Webull systems accept various payment methods, such as PayPal, Neteller, Skrill, and many more. It also offers debit & credit cards or even wire transfers or transfers to your account. Easy way to add crypto or other tokens to your portfolio.
Disadvantage Of Webull Crypto Exchange
Webull is undoubtedly an excellent and secure tool for selling or buying crypto, but there are some disadvantages, or we can consider the limitations of this platform.
No Income On Excess Cash
Unfortunately, you'll not receive interest on cash balances in your account. As Webull doesn't allow mutual fund trading, you can't proactively invest unused cash in your money market fund. That's why you lose the chance to generate excess cash.
Less Helpful Customer Support
First, phone users find it so hard to reach customer support. Moreover, there's no live chat option. However, their message center is helpful. In case of any problems, contact the message center through the platform.
---
Trusted Partners
5.0
4.7
4.3
---
Webull Crypto Exchange: Top Features & Perks
Let's explore the features and determine whether you should trade your best cryptocurrencies through this platform.
Trading Pattern
Webull allows cryptocurrency exchanges at a minimum of one dollar. Trading crypto seems exciting with instant transaction settlements, as your money will be easily available.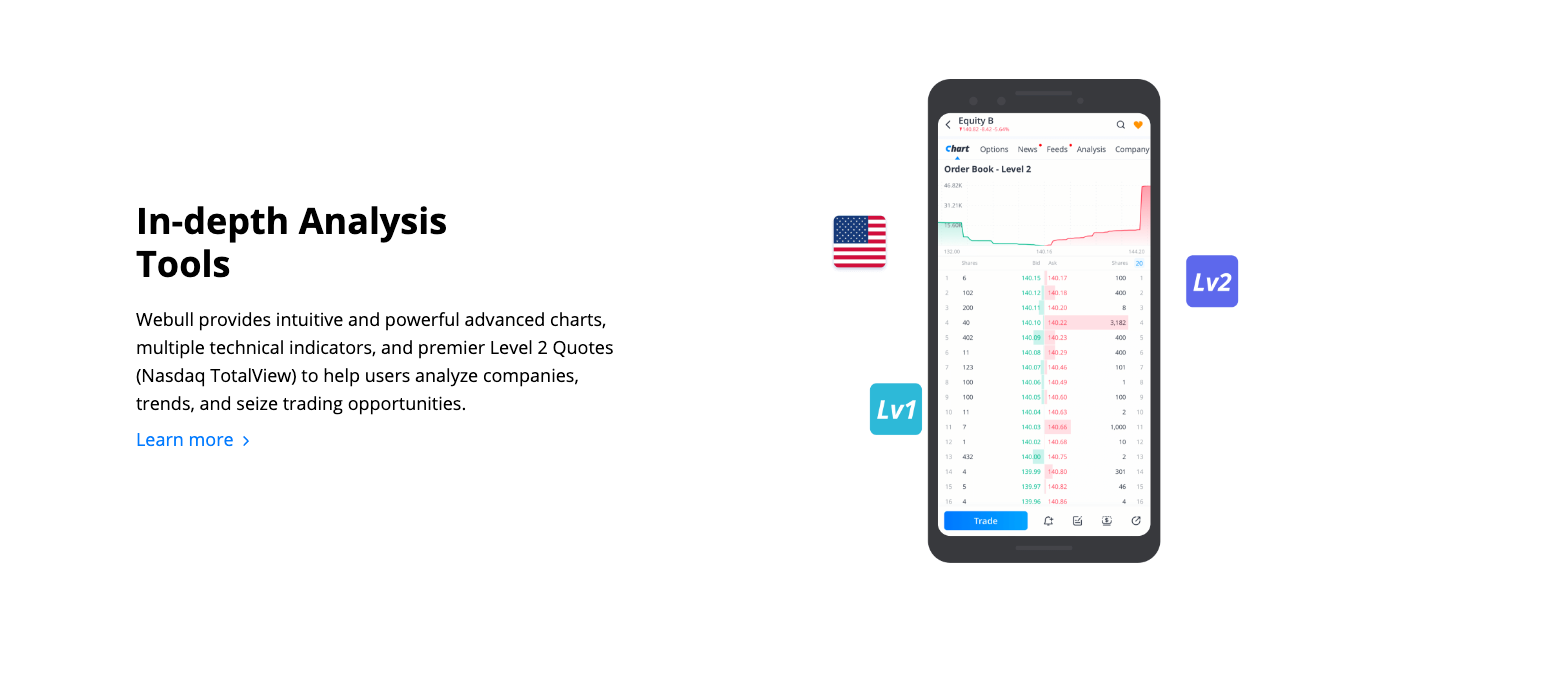 Webull Crypto Company-Apex
Webull is a wallet supported by a company named "Apex Crypto LLC" to trade crypto and access custody services. When you trade crypto on Webull, Apex Crypto allows transactions and stores funds.
Communication
Whether you have any thoughts, want an idea, or searching for any specific strategy before you transfer crypto, you can connect with millions of other traders. For example, you can discuss issues of best cryptocurrencies, concerns regarding various currencies, and more.
Limit Or Market Orders
WeBull supports limit orders and market orders like any other crypto exchange. A market and limit order helps you buy crypto at market price, while a limit order sets a specific limit.
Webull Financial LLC
Webull Financial LLC offers brokerage services. The Company considers in-depth market data research and zero-commission trading.
Liquidity
Liquidity refers to how quickly you can fulfill your order. Webull mostly considers liquid assets and provides securities to investors who trade frequently.
---
Steps To Open A Webull Account
Step 1: Visit Webull Website
Visit the official Webull website. Ensure to go through the link, as there may be bad actors.
Step 2: Signing Up For Your Account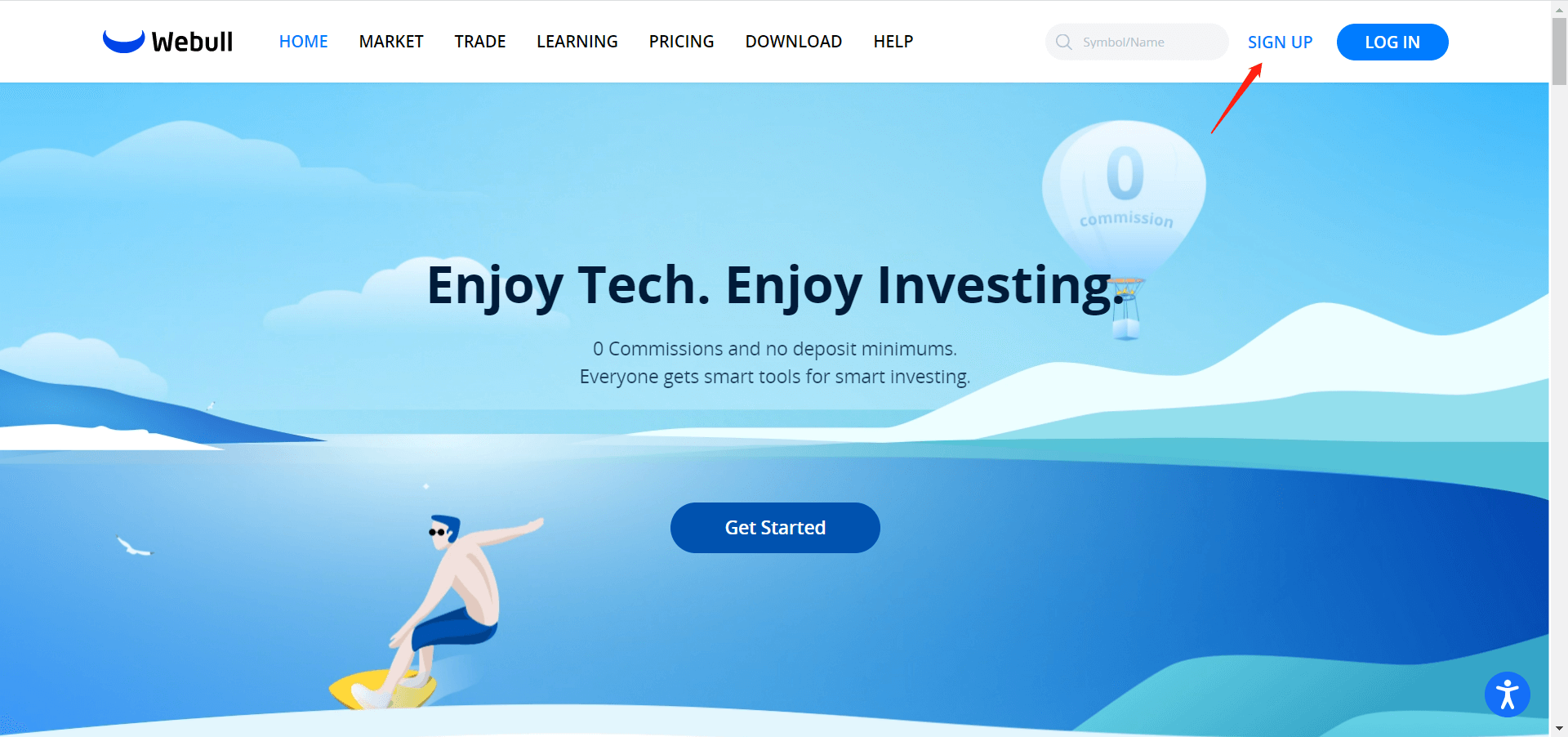 Enter your Email address and provide other credentials. You can also use your Google or Apple account to sign in.
Step 3: Link Your Payment Source
Link your bank account or another brokerage account to make transactions.
Step 4: Start Trading
So, now you can start trading crypto. You have a variety of options. It's better to communicate with other traders to get assistance.
If you have questions about their account opening process, click Webulls FAQ here.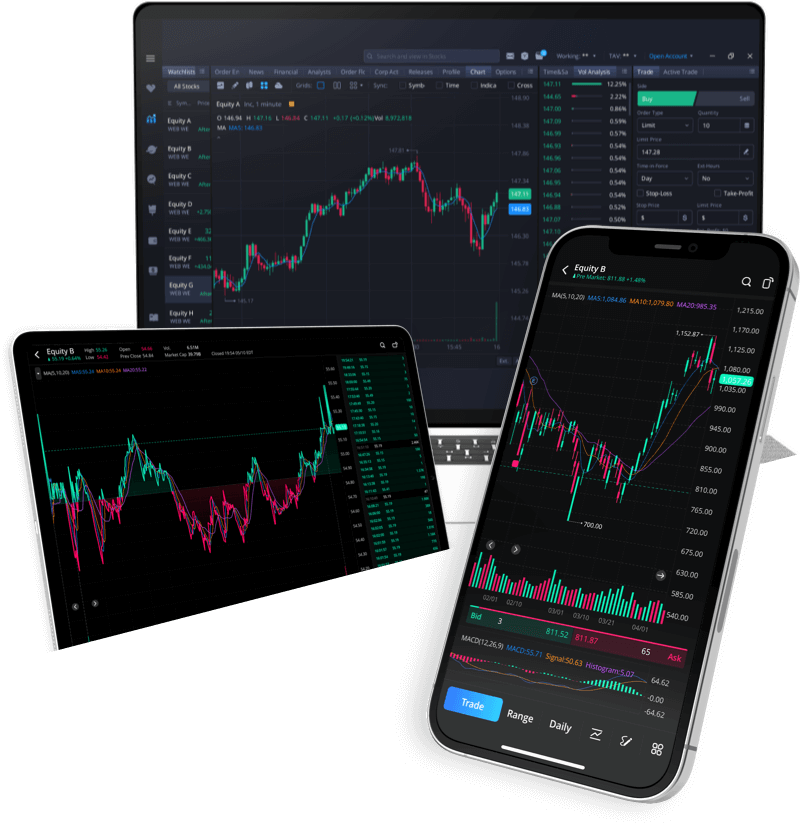 Webull Crypto Exchange: Our Summary
Webull is a compatible platform for active crypto traders. It allows trading in different cryptocurrencies. Advance traders can use it, but there are limited portfolio options.
You can create an account by simply signing up and following straightforward directions. Webull is easy to handle as it offers a user-friendly interface. Generally, there's no commission on trades.
There are good communication options, but customer support can be better. No income on excess cash is allowed. Overall, Webull is a reliable option for crypto trading.
---
Webull and Coinbase both offer access to a variety of popular cryptocurrencies, including Bitcoin (BTC), Ethereum (ETH), and Solana (SOL), among others. However, Polkadot (DOT) is only available on Coinbase, not on Webull.
The final takeaway: Webull is both safe and legitimate. As an investment platform, Webull provides a secure environment for all levels of investors to trade individual stocks, options, ETFs, and a broad range of cryptocurrencies.
Webull operates under Fumi Technology, a Chinese holding entity that has garnered financial support from significant private equity investors such as Xiaomi and Shunwei Capital in China.
Only US residents are permitted to engage in crypto trading on Webull. Advisory accounts and related services are offered through Webull Advisors LLC (also known as "Webull Advisors"), which is registered with and regulated by the SEC under the Investment Advisors Act of 1940.