Rating

4.3

Price

$15.99 - 19.99

Cryptocurrencies

7000+

Blockchains

5+
Our Review
Peername.com is one of the first websites offering registration for blockchain-based domains. It provides a decentralized approach to domain name ownership by leveraging Bitcoin's blockchain technology. Unlike many traditional DNS sites, Peername allows cryptocurrency payments when buying domain names. The website offers an innovative solution for a more secure and decentralized method of managing their online presence.
Pros
Many positive reviews.

Considered safe by DNSFilter.

Valid certificate according to SSL.

No malicious activities on Flashstart.
Cons
DNS servers in high-risk country.

Website has few visitors.
Peername.com Review 2023: Decentralized Identity Made Easy
TLDR
This Peername.com review highlights the role of Peername.com. It is one of the leading blockchain domain websites for registering domain names.
Unlike a centralized domain system, it spreads across a distributed network of computers. That way, it increases the security of the domains.
Peername.com is easy to use and navigate. As a decentralized DNS, Peername accepts crypto payments with the following payment methods:
Bitcoin (BTC)
Ethereum (ETH)
Litecoin (LTC)
Ripple (XRP).
The cheapest pricing plan is $15.99 pr. year. All other incoming transfers, data transfers, and domain transfers are free, as well as their first year. Users can also request domains transferred to their private addresses or wallets anytime.
Overview of Peername.com
Peername is one of the first blockchain domain websites hosting over 7000 domains. Being a decentralized DNS, its goal is to combat the centralized domain name system.
It is done by creating a community-driven domain authority. This prevents government surveillance, domain theft, domain censoring, website seizing, and hacker attacks on sites.
However, as a blockchain-based platform, Peername offers a unique and powerful solution for individuals looking to secure access to their data and online presence and capitalize on the many benefits of blockchain technology.
The website makes registration of domains fast and easy. Users can register domains like traditional domain name registrars through their web-based interface.
This DNS allows for easy registration of .coin, .emc, .bit, .lib, and .bazar domains and redirecting of NXT aliases. It is based on NXT, EmerCoin, and Namecoin cryptocurrencies.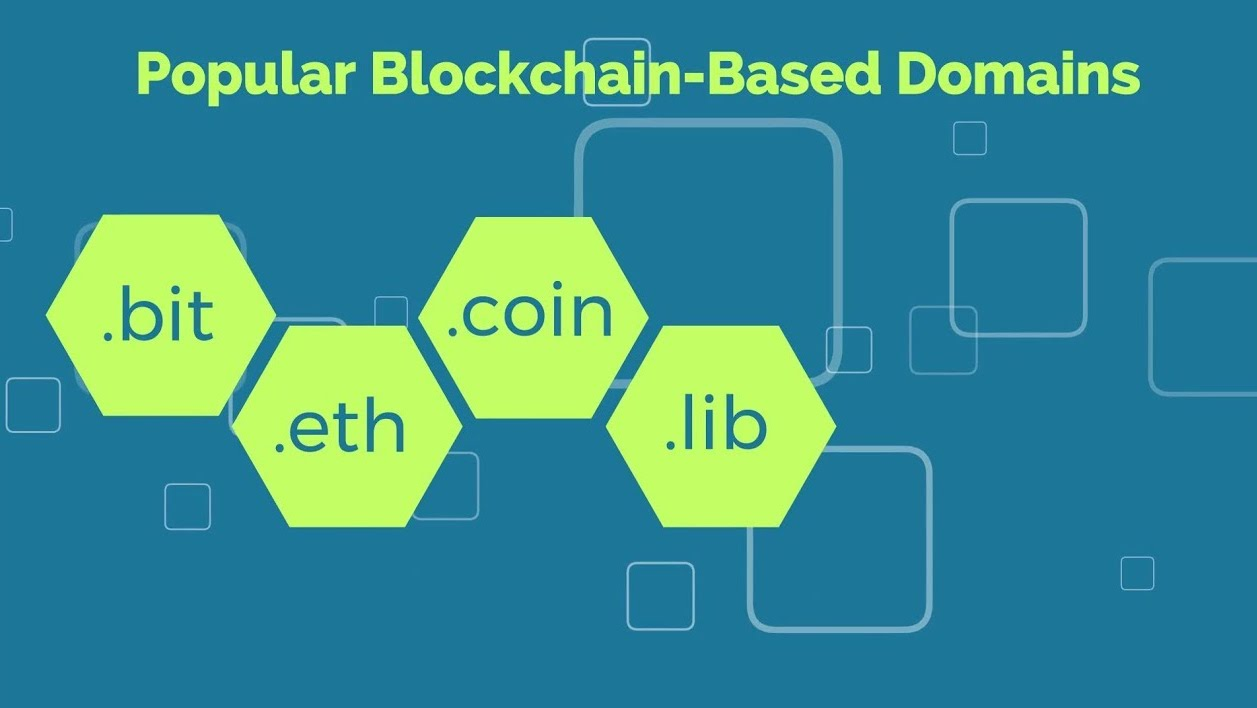 Who Should Use Peername.com?
Peername.com, as a blockchain DNS example, caters to individuals and businesses seeking enhanced security and transparency for their internet domains, data, and systems. It serves businesses dealing with sensitive data and individuals who prioritize online privacy.
Being one of the few blockchain-based domain registrars, Peername.com is based on Bitcoin's blockchain technology and offers great transparency. All transactions would be recorded on the blockchain, accessible and verifiable by anyone.
What Makes Peername.com a Good Choice for Domains?
Easy Navigation
Unlike many blockchain domain websites that can be confusing, Peername.com has an uncomplicated web-based interface that makes it easy to navigate and understand.
You will also see the domains they offer, like dot bit domains, dot coin domains, dot lib, dot emc, and dot bazar domains, and all the prices they offer.
The website can also be used as a browser extension. You can use an extension for internet browsers like Firefox, Chrome, Opera, and Microsoft Edge browser extension.
These extensions allow you to easily visit websites with domain names from Namecoin and Emercoin networks using the full requested URL. Some browser extensions resolve domains from decentralized blockchain systems using BDNS public web API.
Accepts Cryptocurrency as Payment
It is ironic not to be able to pay for services in cryptocurrency, especially for a crypto service offering. Peername.com allows users to pay for its services using cryptocurrency.
Also, Peername.com accepts various forms of cryptocurrency. The common examples of supported cryptocurrencies used for payment include Bitcoin, Ether, Ripple, and Litecoin.
Secure Domain Storage
Another advantage of using Peername.com is the assured level of security that comes with it. Aside from its basic security feature that prevents seizing, censorship, and government surveillance systems, it also has sophisticated security plans.
For instance, it uses cold storage to store registered domains. This feature improves the security of your registered domain and limits the risk of hackers stealing the domain's settings or tampering with the domain registrar's or domain's settings.
How to Open a Peername.com Account
Opening an account with Peername.com is simple: You can open an account in three easy steps.
Step 1: Go to Peername.com website
To start, visit the official website to open an account.
Click on the [Sign up] at the homepage's top right corner.
You will find it next to the login button. There is an alternate button at the base of the homepage.
Step 2: Create an account
Once you click the [Sign up] button, you will be taken to a page where you must fill in your e-mail address and password.
Done? Click the [Create Account] button to submit your details and create your account.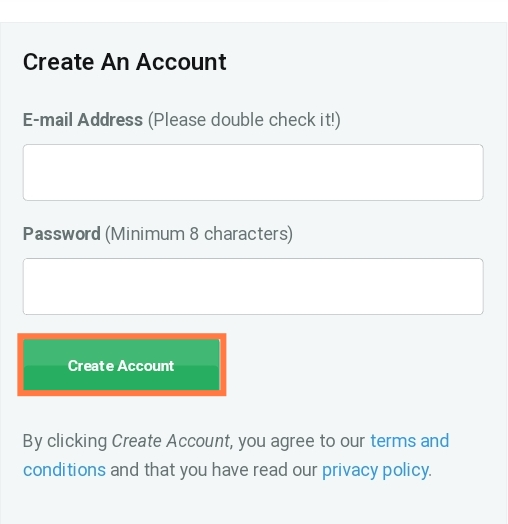 Step 3: Log in to your new account
Upon creating your account, you will receive a prompt to log in using the details you entered on the sign-up page.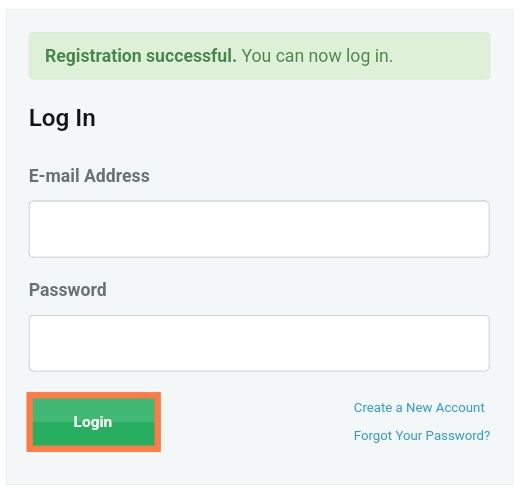 Upon logging in, your Peername.com account immediately directs you to the dashboard.
Here, you can utilize the various features and tools available on the platform and become a decentralized domain owner.

Peername.com Review: Drawbacks
Upon closer inspection, this platform reveals a few downsides that could negatively impact users' experience. While there are some positives to Peername.com, such as its user-friendly interface and excellent data security, its drawbacks cannot be overlooked.
Poor Customer Support
One major weakness of Peername.com is its insufficient support system. Users cannot access phone support, and e-mail responses can be slow. Additionally, no live chat feature makes it difficult to obtain immediate assistance.
Furthermore, the platform's one-sided payment options present another challenge for users. Being a crypto-based domain, the platform only accepts cryptocurrency payments, which may hinder access for those who prefer other conventional payment methods.
Peername.com Pricing
There are different pricing plans available on Peername. This is often decided by the type of domain to be registered. The most affordable plan costs $15.99 yearly.
Here is a list of some of the pricing options available for domains on Peername.com:
dot bit by Namecoin – $15.99/year
dot bit by EmerCoin- – $16.99/year
dot bazar by EmerCoin – $16.99/year
dot onion by Tor – $19.99 basic price

Peername.com Review: Summary
Peername.com is on a relative path to success as one of the few first blockchain domain name registration sites and services that leverage blockchain technology to enable a decentralized model for domain name ownership.
With blockchain domains like these, internet users can securely and transparently register and manage their domain names, free from the constraints of a centralized authority. Peername.com is user-friendly and allows users to register domains on the site easily.
The DNS also provides a wide options of domains that can be registered, including dot bazar domains and dot coin. Peername also offers wide security protection to all registered domains.
---
Blockchain domains are domain names that function and are stored within a decentralized network or blockchain. Utilizing the same technology as cryptocurrencies and NFTs, these domains possess qualities of transparency, incorruptibility, security, and freedom from central authority control.
Discover the Ethereum Name Service (ENS) – an open-source, decentralized technology built on the Ethereum Blockchain. ENS offers a unique naming system enabling individuals to associate human-readable names such as "myname.eth" with machine-readable Ethereum addresses.
1. Log in to your Blockchain.com wallet iOS app.
2. If necessary, switch from Blockchain.com Accounts to DeFi Wallet.
3. Access Settings by tapping the person icon.
4. Tap on Domains – Claim for free.
5. Proceed by tapping Let's Go.
6. Search for and select the domain you wish to claim.